Collezioni Comunali d'Arte
The Municipal Art Collection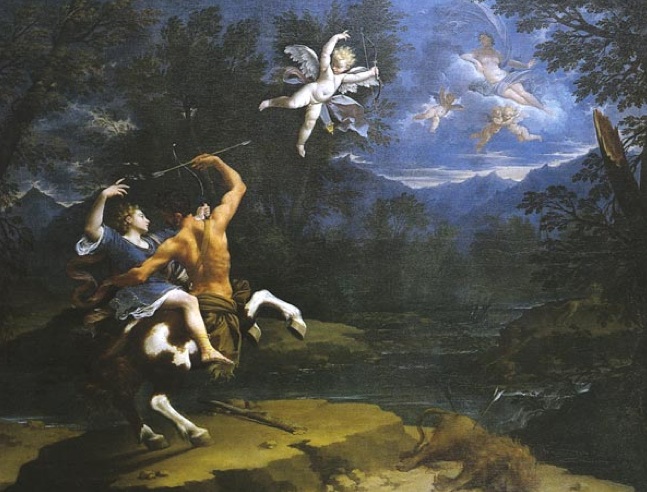 Housed since 1936 on the second floor of the Palazzo d'Accursio, in the former apartments of the Cardinal Legates, the city's art collection includes paintings, sculptures, miniatures, furniture and more donated over the centuries, notably by arch-collector Pelagio Palagi, as well as pieces from deconsecrated churches.
Under ceilings lavishly frescoed by Girolamo Curti and Agostino Mitelli and Angelo Michele Colonna are works by artists ranging from Lippo di Dalmasio and Vitale da Bologna to Aspertini and Passarotti, to Ludovico Carracci and Giuseppe Maria Crespi.
Non Emilians get a look in, too, including Luca Signorelli and Tintoretto, and perhaps best of all, the Portrait of a Gonfaloniere (1622) by Artemisia Gentileschi and Ruth by Francesco Hayez.
The core of the collection occupies the frescoed Galleria Vidoniana: 18 larger than life Mythologies (1713-23) by Donato Creti, donated to the city senate in 1744. The Education of Achilles by Chiron is perhaps the only one ever painted showing the young hero riding bareback on his centaur teacher.
Hours Tues-Fri 9am-6.30pm; Sat, Sun and hols 10am-6.30pm
Adm €5, €3 for ages 18-25 and over 65
+39 051 2193631