Portico di San Luca
Portico di San Luca
The Longest Portico of Them All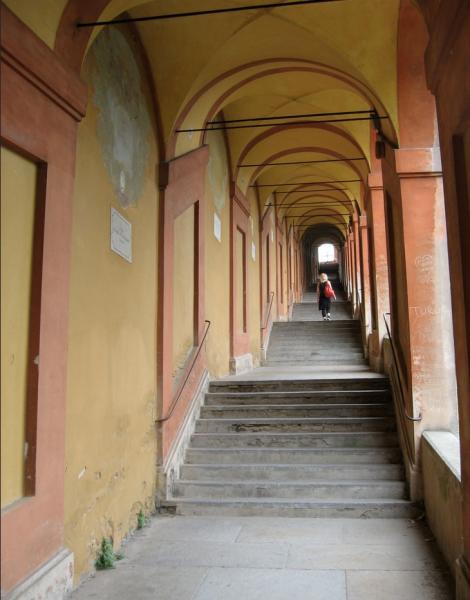 In the southwestern corner of the centro storico is the Porta Saragozza, the starting point of the portico to beat all porticoes – winding 4km up the Colle della Guardia to the Sanctuary of the Madonna di San Luca, with 666 arches along the way.
According to local legend, the colossal Portico was built as an act of faith, and the people of Bologna carried the stones by hand to the site. This isn't quite true, though the faithful in great numbers did pitch in on occasion; a more prosaic version says that the city built it to promote its pilgrimage trade by keeping pilgrims out of the rain. That sounds a little fishy too; take it simply as the kind of eccentric embellishment only possible in the Age of Baroque.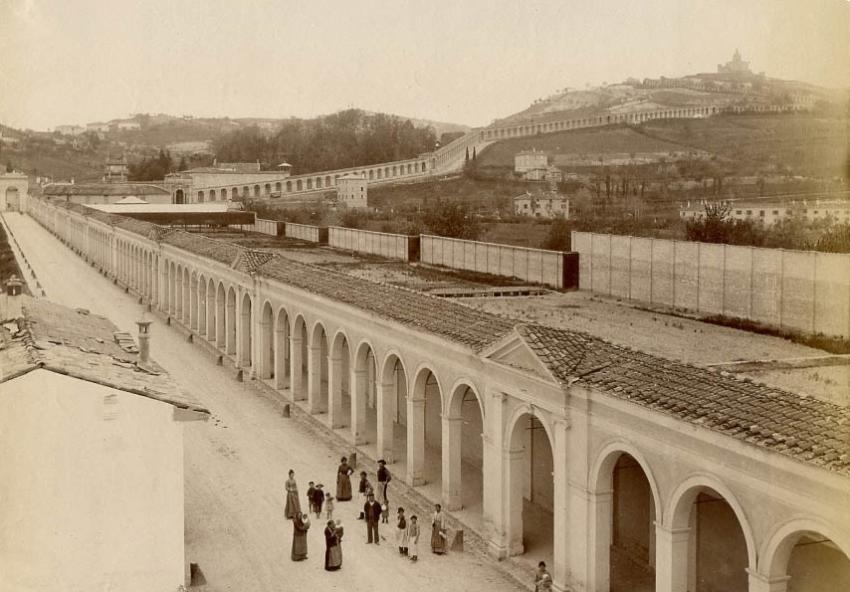 It took them long enough to build it. Begun in 1674, the Portico wasn't completely finished until 1793. It does seem to have been intended as a sort of meditational exercise, like the chapels representing the stations of the cross (Via Crucis) that were laid out on hillsides around Europe in this era. Beginning at the Arco di Meloncello (1732), halfway along the portico, there are 15 rest stops for prayer, corresponding to the 15 Mysteries of the life of the Virgin Mary. Not even Bologna's numerous students of the occult can explain why there are exactly 666 arches. That, at least is the traditional number; people often try to count them, and they never get the same answer twice.
Practical Info
It begins at Porta Saragozza in the southwest corner of the centro storico. If you can't face the whole hike, just take the No. 58 bus from Villa Spada or Arco di Meloncello, both along Via Saragozza west of the Porta Saragozza, and then walk down.