Museo Civico d'Arte Industriale
And the Galleria Davia Bargellini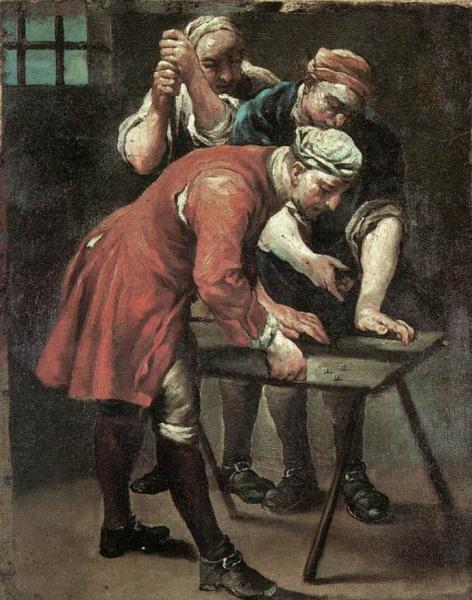 Housed in the Palazzo Davia-Bargellini (better known as the Palazzo dei Giganti) this museum was arranged in 1924 to evoke the residence of a wealthy 18th-century Bolognese family. Among the highlights, amid the furniture and applied arts, are the 'curiosities from old Bologna' (going back to the 1400s) including a gilt carriage, a marionette theatre and doll house, works in wrought iron and terracotta.
The Galleria Davia-Bargellini has a small but excellent array of early Bolognese painting, mostly from the Bargellini family collection, including a Pietà by Simone de'Crocefissi as well as Vitale da Bologna's famous smiling Madonna dei Denti (the 'Madonna of the Teeth'), perhaps the most characteristic work of the 14th-century Bolognese school.
Later paintings, commissioned by the family, include portraits of themselves by Bartolomeo Passerotti; there are others by father and daughter Prospero and Lavinia Fontana, and Giuseppe Maria Crespi; his Giocattori dei Dadi ('the Dice Players') illustrates his delight in the details of everyday life. Among the sculptures is a bust of Virgilio Bargellini by Vincenzo Onofri.
Strada Maggiore 44
Hours (for both museums) Tues–Sat 9am–2pm, Sun 9am–1pm
Adm Free
+39 051 236708