Madonna del Monte/Villa Aldini
Madonna del Monte/Villa Aldini
Romanesque Rotunda engulfed in a Villa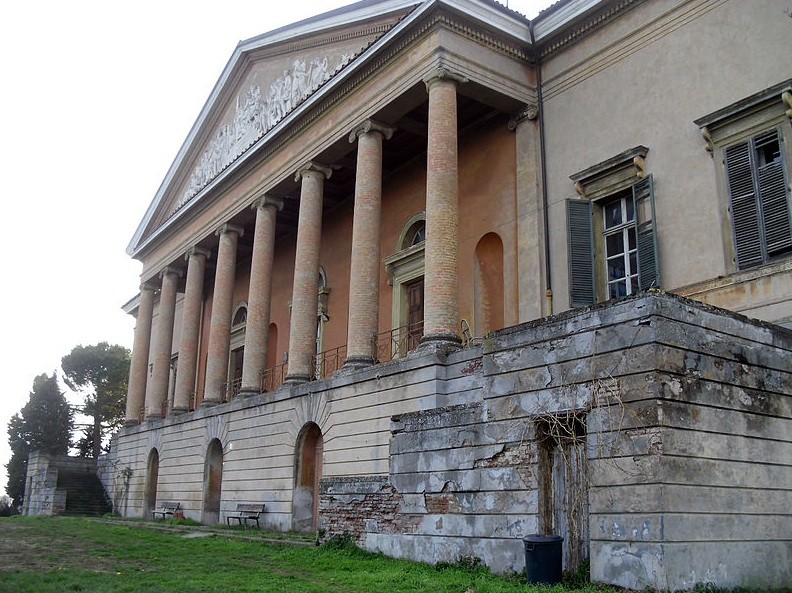 On the prominent hill of San Benedetto overlooking Bologna, Napoleon's powerful minister Antonio Aldini commissioned Giuseppe Nadi in 1881 to build a Neoclassical summer villa, complete with Olympian gods on the tympanum.
Aldini's building plot, however, already hosted a peculiar and very old round church, known as the Madonna del Monte. According to legend, the church was founded by a noblewoman, Picciola de' Galluzzi in 1116, who planned to build a shrine in memory of her husband. As she considered the site, a dove with a piece of straw in its mouth circled overhead, which Picciola took as a divine suggestion that she should build a perfectly round church oriented to the four cardinal points.
Whether or not a dove was involved, the handsome brick church decorated with blind arcading (note the curious faces and symbols at the bottom of the arches, including a swastika) by 1170 was used by the Benedictines, and visited by Dante, and several saints, including Dominic, Anthony of Padua and Bernardino of Siena. Napoleon's government suppressed the monastery, giving Aldini the all-clear to build. Fortunately rather than destroy the quirky little church, Aldini built around it and used it as a music and dining room.
In 1844 there was talk of re-opening the church, but the local Cardinal refused, because worshippers would have to enter a 'pagan' portal, under the Olympian gods. In 1888, the entire property was donated to the comune, and the church was restored by the architect Guido Zucchini in the 1930s.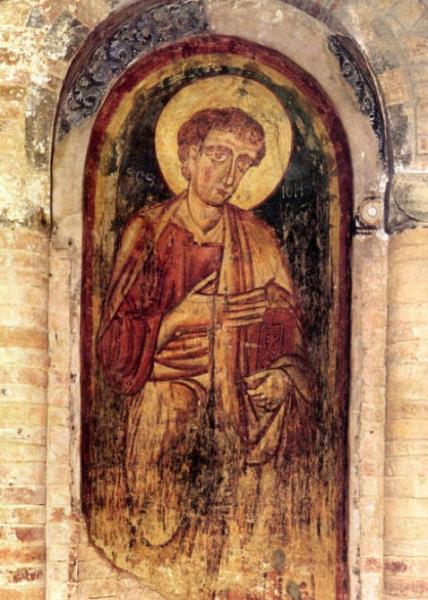 When Zucchini took down Aldini's wallpaper, he found a surprise: the original Byzantine-Romanesque frescoes of the twelve Apostles and Jesus, with big eyes and giant flipper hands (long fingers being a symbol of holiness). A striking modern-looking portrait of the Madonna was detached and framed. Now part of the Museo Civico Medievale, the church is open by volunteers on weekends, several months of the year.
Practical Info
Via dell'Osservanza, 35/a
Hours Open Mar-July and Sept-Oct Sat & Sun 10am-2pm
+39 051 2193930