Sant'Ambrogio
Seldom Visited, But Full of Treasures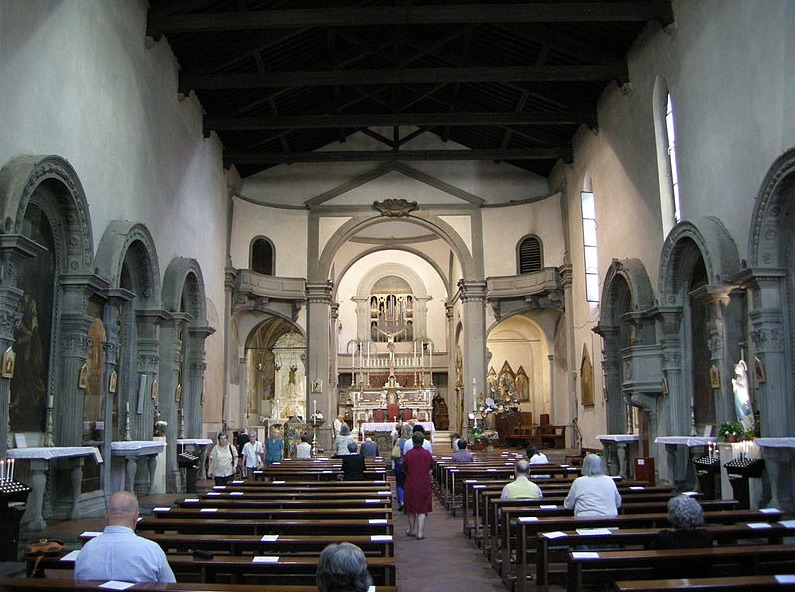 The streets of Sant'Ambrogio, south of the synagogue, are among the most dusty and piquant in the city centre, a neighbourhood where tourists seldom venture. Life revolves around the church Sant'Ambrogio, one of the oldest churches in Florence and its adjacent market made of cast iron in 1873.
The church is said to mark the spot where St Ambrose, the Bishop of Milan, visited Florence in 393 and was originally set in the countryside, and was still outside the city walls when it rebuilt in the 13th century.
Sant'Ambrogio was given a simple façade in 1888, but has no lack of treasures inside, even though most have since been removed to the Uffizi. The second chapel on the right has a lovely fresco, Madonna Enthroned with Saints by the school of Orcagna (or Agnolo Gaddi).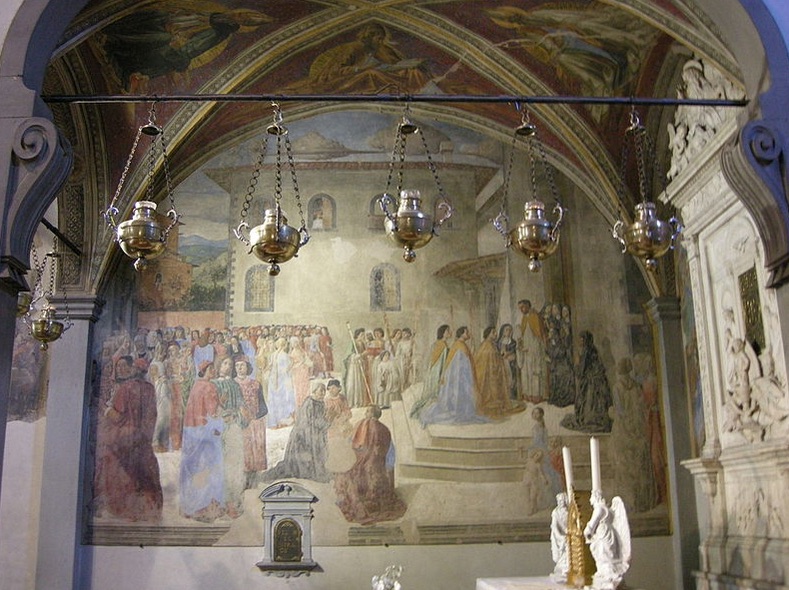 The Cappella del Miracolo, just left of the high altar, where a priest in 1230 found drops of blood in the chalice rather than wine, contains Mino da Fiesole's celebrated marble Tabernacle (1481) and his own tomb. The chapel has a fresco of the Procession of the Chalice by Cosimo Rosselli, with 15th-century Florentine celebrities including Pico della Mirandola and Rosselli himself (in a black hat, in the group on the left), and a view of Sant'Ambrogio's old façade.
Andrea Verrocchio is buried in the fourth chapel on the left; on the wall by the second altar, there's a beautiful painting of the Nativity with Angels and Saints by Alesso Baldovinetti. The deteriorated fresco of an atypical St Sebastian on the entrance wall is by Agnolo Gaddi, along with a Deposition by Niccoló di Piero Gerini.
Piazza Sant'Ambrogio
Hours Daily 8am–12.30pm and 4.30–7pm.
Adm Free