amydala
αμύγδαλα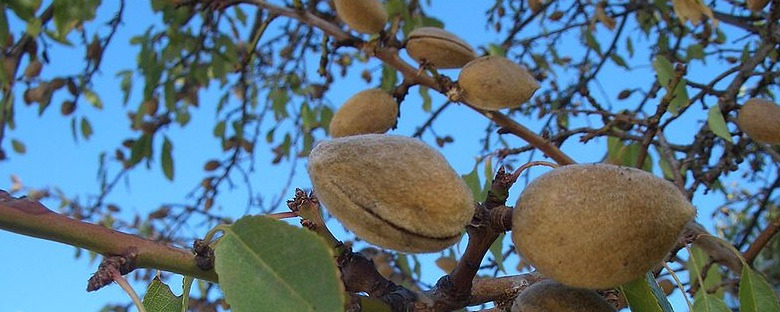 Almonds.
Used in Greek cuisine since the 6th century BC and still one of the main nuts, along with walnuts and pistachios. Chopped almonds can be used as a filling in nut cookies, or ground in sweet biscuits such as amygdalota, ergolavi and kourabiedes or used to thicken skordalia or other sauces.
αμυγδαλοβούτυρο (amygdalovoutyro) almond butter
αμυγδαλωτό (amygdalota) marzipan
Almonds in myth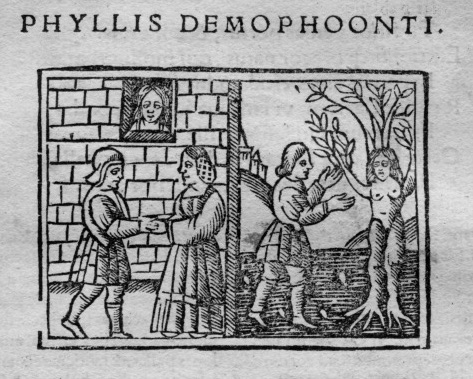 As the first tree to bloom in the year (in early February), almonds are often associated with happy occasions, although they are associated with the bittersweet myth of Phyllis, daughter of a king of Thrace, who married Demophon, the son of Theseus, while he was on his way to the Trojan War. Or promised to marry her and left her standing at the altar, as he had to return to Athens after the war and didn't stop in Thrace on the way. Or she had given him a magic casket containing 'a sacrament of Rhea' and told him only to open if he would never return. In most versions of the story Phyllis kills herself in despair; Demophon finds her grave and embraces the leafless little tree that grows there, and it springs into life and bloom as an almond tree, proving that love is stronger than death, which may be another reason almonds are used in koufeta.
Confusingly, however, Phyllis gave her name to another nut, the hazelnut, as the nux Phyllidos, or filberts, as they are still called by many in the UK.