Zákynthos: South
Beaches, turtles and Mount Skopas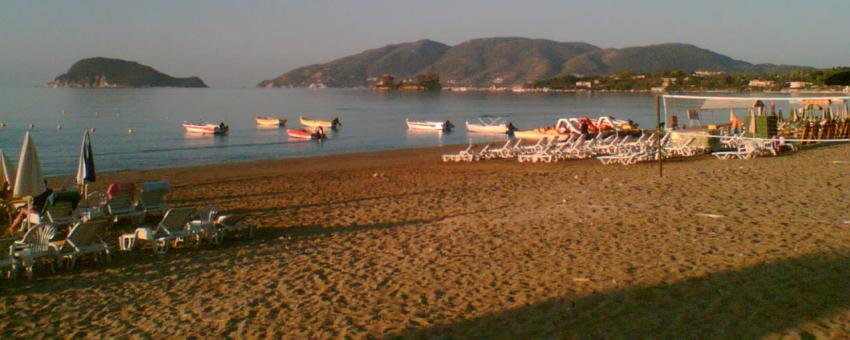 South of Zákynthos Town, beaches line the rugged eastern Vassilikós peninsula under Mount Skopós, especially beyond Argássi, with its assembly line of hotels and tavernas.
Further along, there's wide, sandy Pórto Zóro (aka Banana Beach), strewn with sea daffodils, which emit such a strong fragrance that they may have been the origin of the island's nickname, Fiore di Levante. This is followed by Ag. Nikólaos, Mavrándzi and the thinnish crescent at Pórto Róma, all with tavernas.
The 16th-century Domenegini Tower here was used during the Greek War of Independence for covert operations by the Friendly Society, which sentmen and supplies over to the Peloponnese. To keep busybodies away, they spread word that the tower was haunted, and even installed a 'devil' at night to holler and throw stones at passers-by.
Text © Dana Facaros
Images by dronepicr, Edo de Roo, Listenwave Photography, maczopikczu, OliwierEOB, Stenter, Creative COmmons, Σαλαμούρας Σπύρος