Koufoníssia
Beachy 'Back Islands' for fashionistas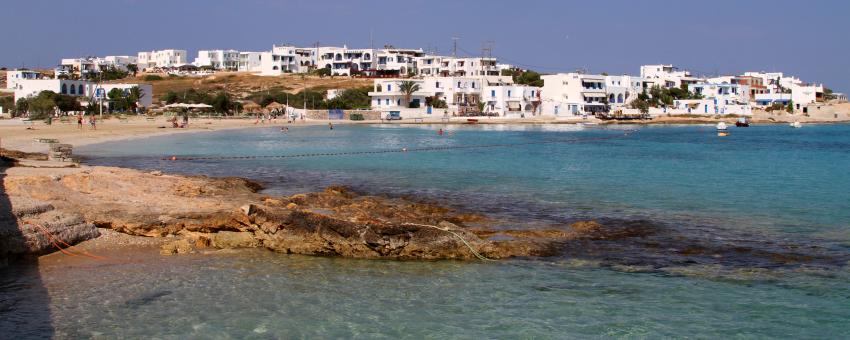 The most popular of the Little Cyclades or 'Back Islands' near Naxos, the two Koufoníssia islands (Áno Koufoníssi and Káto Koufoníssi) are tiny and flat and lined with idyllic sands and turquoise waters. Just don't expect much in the way of shade.
Káto Koufoníssi, which you can walk around it in three hours, exerts such a compelling charm on its visitors that many can't stay away. Once the hideaway of intrepid independent travellers, it is now jammed in July and August with trendy Athenians and Italians, into spear-fishing or perfecting their tans. The meltémi wind rages at exactly the same time, and has been known to launch umbrellas into space from the popular but unsheltered Fínikas Beach.
The enchanting one and only village, Chóra, on a hill above the quay, has its back to the sea. Life centres on the cobbled main street; in summer it turns into a big party, with fashionable island-hoppers carousing at the taverna tables.
Text © Dana Facaros
Images by Anne-Claude Faillétaz, Carlo Pelagalli, Carlo Pelagalli, Creative Commons License, Jeff Nyveen