Chaniá and around
Crete's second city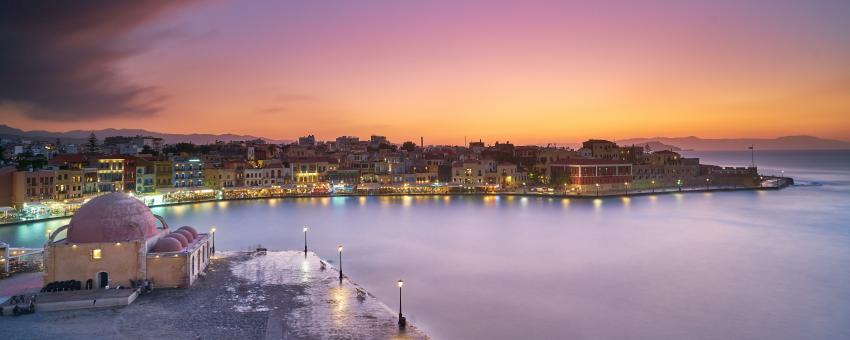 Chaniá, Crete's second city, is the most elegant and seductive of the island's four provincial capitals, with the ghostly forms of the snow-capped White Mountains hovering over its palm trees.
The old streets are lined with Venetian, Turkish and neoclassical monuments. Although many were lost in bombing raids during the Battle of Crete, the war-scarred ruins stood neglected for so many decades that they've now been incorporated into garden settings for bars and restaurants, boutiques and galleries. The lovely inner and outer Venetian harbours are beautifully lit magnets after dark.
History
The ancient historian Diodorus Siculus wrote that Chaniá, one of the three great cities of Crete, was founded by Minos. Buildings excavated in the Kastélli quarter go back to 2200 BC, and archaeologists are sure that the Minoan palace and town, KY-DO-NI-JA, referred to on a Linear B tablet, lie hidden under the modern town. Kydóni means quince, a fruit loved by the Minoans, and for a time the city was so important that 'Kydonia' referred to all of Crete.
Text © Dana Facaros
Images by b e n n e d s e n . p h o t o g r a p h y, Bernard Gagnon, Bundesarchiv, Bild 141-0864, Creative Common Licen, Dan Diffendale, dronepicr, Jerzy Strzelecki, Pedro Szekely, Stefanos Vasdekis, Stelios ZACHARIAS, Steve James, Στέλιος Δ