crespelle/crespi
crêpes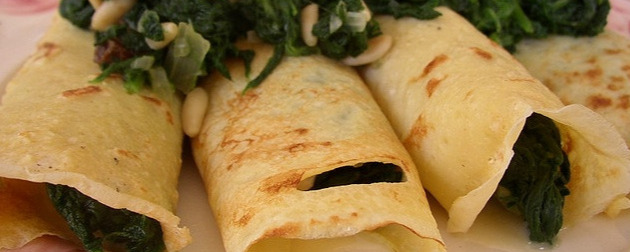 In Parma, a city that has always been in love with things French, they sell crêpes on the street.
Everywhere else, the Italians prefer to turn them into stuffed oven dishes, not only dessert crêpes, but starter dishes called crespelle ripiene, or fazzoletti ('handkerchiefs') di crespelle, or fagottini di crespelle. Inside these, you might find prosciutto, scampi, mushrooms, ricotta and spinach, etc.
Some recipes make cannelloni with crêpes instead of pasta.
In the Abruzzo, are called scripelle, and sometimes served in broth: scripelle 'mbusse.