funghi
mushrooms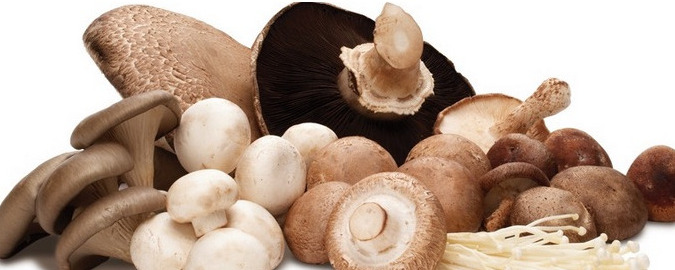 Italians are moderately crazy for mushrooms, above all in pasta sauces. Many dishes with wild mushrooms will be called alla boscaiola (forester style). Usually, these will be porcini mushrooms (ceps) a national icon, and a good restaurant will tell you whether they are freschi or secchi (dried). Funghi trifolati in the antipasto are mushrooms marinated in oil, garlic and parsley.
The cultivated mushroom is nearly always agaricus bisporus. Picked young, it's a champignon, the common, white 'button' mushroom sold in every supermarket. Italians call it by a French name because the French first learned how to cultivate them properly, over 300 years ago.
Now a great mushroom secret will be revealed. In certain varieties of the same species, the cap turns brown and you have cremini (also called 'brown' or 'Italian' mushrooms). And if you leave them until they get really dark and the caps open, they're portobelli (an Italian-American term only now becoming common in Italy). These are great for stuffing. But it's all the same bloody mushroom.
Some of the most widespread wild mushrooms are:
chiodini: armillarea mellea, stump mushrooms or honey fungus, small yellowish heads and long stalks. Boil 'em first, they're slightly toxic. They are used in a dish from the Friulian Dolomites called balote e chiodini made with ricotta and polenta that suitors would present to the family when asking for a daughter's hand in marriage. If the family put the balote by the fire to bake, it meant the marriage could go ahead.
colombine maggiori: russula cyanoxantha; the French call it a charbonnière (charcoal burner). dull grey cap, pink underneath. Other edible russulas are also called colombine.
finferli: cantharellus cibarius, chanterelles, girolles. Known by a million other names—galletti, gallinacci, gallozzi, gialletti, giallini, giallaretti, etc.
false spugnole: verpa bohemica, the 'false morel', a lookalike, but insipid.
pleurotus: pleurotus ostreatus, oyster mushrooms. Also known as gelone, or geloni, cerrene, orrecchiette, recchie and sbrise.
marzuoli or dormienti: hygrophorus marzuolus, dull grey but tasty; appears in March, the first good mushroom of the year.
morchille: morchella esculenta, the celebrated morel, hard to find here, as elsewhere. Also called spugnole.
pioppini, piopparelli: agrocybe aegerita: black poplar mushrooms. A favourite for pasta, with a tan or brown top and slender cream-coloured stalk. Grows around poplars (pioppi)
porcini: boletus edulis, cep, the king of Italian mushrooms (the name literally means 'little pig'). Fortunately it's also one of the most common. There's a similar porcino rosso (boletus pinophilus). The porcino estivo or ceppatello is a related summer species, boletus estivalus.
prataioli: agaricus arvensis (white) and a. augustus (brown), field mushrooms, closely related to the button and cremini; pink underneath
spinaroli: calocybe gambosa, St. George's mushroom