mpanato
pie or melted cheese with bread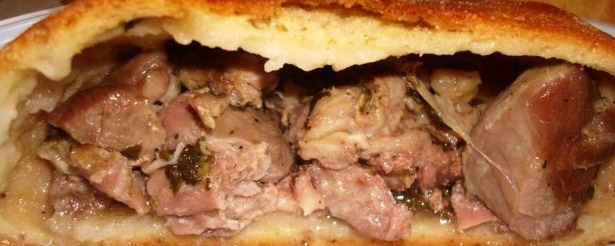 Also spelled impanato, this is made with a lamb stew, served in a focaccia like pastry in Ragusa.
In Catania, they make a kind of calzone called a pizza 'mpanato, filled with onions, anchovies, greens and cheese, perfect for taking on picnics.
The shepherds in Campania have a traditional dish called mpanata e ricotta with chunks of bread, goat's milk ricotta and whey, served hot.