Torre dell'Orologio
Telling time with panache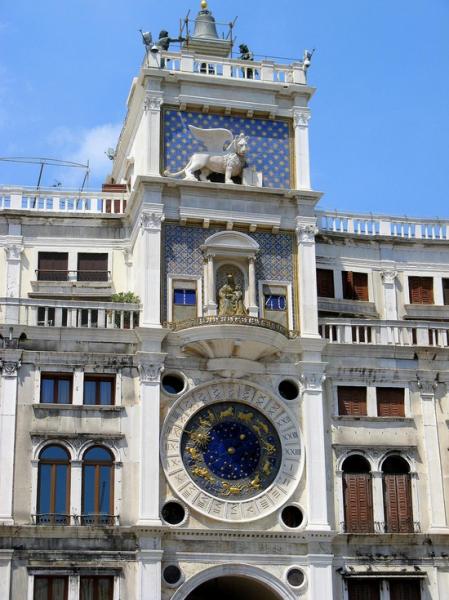 Horas non numero nisi serenas: 'I only number happy hours,' says the legend, but this 24 hour clock doesn't always number them accurately, and gets especially muddled at the phases of the moon and signs of the zodiac.
Still, it is such a fine clock, built by Mauro Codussi in 1499, with works by Paolo and Carlo Rainieri of Reggio Emilia, that other Italian cities maliciously circulated the rumour that the Venetians tore out the eyes of the Rainieri brothers to prevent them from ever building a similar one. In reality they were given a fat pension.
Like all exotic characters in Venice, the time-darkened bronze men on top of the tower are called the 'Moors', proto-Morris dancers in hairyman dress. Their task of sounding the hours is complemented at Epiphany and during Ascension Week (La Sensa) when animated figures of the three Magi and an angel roll out to pay homage to the Madonna.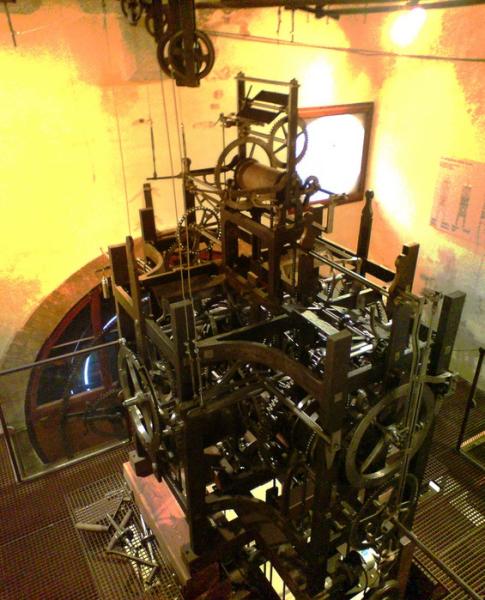 For its 500th anniversary, the Torre d'Orologio was given a thorough restoration, thanks to the generosity of the Piaget company, who financed all the mechanical workings. The guided tour takes in all five floors, examining all the mechanisms of the clock and its figures, culminating with a visit to the the giant Moors on top.
Hours Guided tours only; book ahead by phone or online. Visits in English Mon, Tue, & Wed at 11 am and noon; Thurs at 2 & 3 pm. Children under 6 not allowed. Because of the small spaces and steep stairs, visits are not recommended for anyone with walking difficulties, or for pregnant woman, or for anyone who suffers from vertigo, heart conditions, respiratory diseases or claustrophobia.
Adm €13; €8 ages 6-14 and students 15-25, EU citizens over 65
+39 041 42730892