Early Renaissance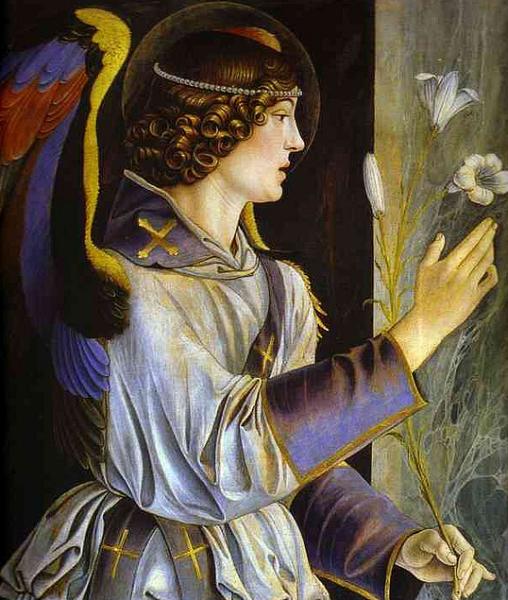 Continued from Lingering Gothic: 14th and 15th Centuries.
Although the Venetians were slow to give up Gothic and join the Renaissance, the art and architecture produced in the transition period of the early 15th century was often crystalline in its freshness.
Greek artists continued to arrive, taking refuge from the Turks (El Greco was to be one of these), but it was other Italians who intrigued the Venetians now – the great Florentine sculptors Donatello and Verrocchio, whose bronze equestrian statues left lessons in human form and expression, and painters such as Andrea del Castagno and Paolo Uccello, who helped design mosaics in St Mark's.
The advent of Renaissance painting in Venice can be fairly concentrated on the careers of two men, father and son: Jacopo and Giovanni Bellini. Jacopo Bellini was a Gothic student of Gentile da Fabriano, but also collaborated with Andrea del Castagno in St Mark's Cappella della Madonna dei Máscoli; he painted two major cycles for the scuole of San Marco and San Giovanni Evangelista (both destroyed).
But Jacopo's best surviving work is in his sketchbooks, in London and the Louvre – lovingly meticulous drawings from nature that had a major influence on his sons. Gentile Bellini, the elder, picked up on the meticulousness in his photo-like paintings of narrative historical scenes, while Giovanni Bellini inherited his love for nature.
Like many other painters and sculptors of his time, Giovanni was also heavily influenced by his brother-in-law, Andrea Mantegna of Padua, whose powerfully drawn sculptural figures exist in startling perspectives, drawn with a keen interest in antiquity. Antonello da Messina's visit to Venice in the 1470s introduced Giovanni to the luminous oil-painting techniques he learned in a Flemish workshop. Lastly, Cima da Conegliano came to Venice from the rural Veneto and set his shimmering religious scenes against his own native hills, instructing Bellini in one of the tenets of the early Renaissance: that heaven is here on earth.
His follower, Vittore Carpaccio, took this empathy with nature and actuality to a more earthly level, and painted some of the most charming narratives of all time, with enough literal detail to make his canvases important historical records (especially the Sant'Ursula and San Giorgio degli Schiavoni cycles).
The classical calm and natural nobility of Donatello's work in Padua was a formative influence on sculptors in Venice in the 1400s. Antonio Rizzo of Verona spent much of his career in Venice as master architect of the Ducal Palace. Two of his works, the Palace's statue of Eve and the Frari's Tron tomb, are Early Renaissance works in the most classic sense, harmonious and confident.
Pietro Lombardo, his contemporary from Cremona, refined Rizzo's style in his pure Renaissance tomb of Doge Pasquale Malipiero, in Santi Giovanni e Paolo. In his exquisite little church of Santa Maria dei Miracoli and the façade of the Scuola di San Marco, Pietro Lombardo created an architectural style known as the Lombardesque, inspired by St Mark's basilica: decorated with marble sheathing, rounded arches, sculptured friezes, Corinthian capitals and coloured discs. Pietro's talented sons and assistants, Tullio and Antonio Lombardo, worked with him and supplied most of Venice's best reliefs and statues from the 1480s on.
The busiest architect of the period was Mauro Codussi (or Coducci), a native of Bergamo, who in 1469 built the first Renaissance church in Venice, San Michele in Isola. Like Pietro Lombardo, Codussi adapted former Venetian styles, especially Byzantine, to Renaissance forms and proportions, borrowing the plans, silhouettes and decorative elements from older buildings. Yet he was also capable of great originality (see the staircase in the Scuola di San Giovanni Evangelista). His palaces on the Grand Canal (Palazzo Corner-Spinelli and Ca' Vendramin-Calergi), with their delightful synthesis of Veneto-Byzantine elements with Tuscan (double-arched windows, rusticated ground floors, etc.), became the models for many others in the next two centuries.
Next, the High Renaissance.