Palazzo Cini
The gallery of the Istituto di Storia dell'Arte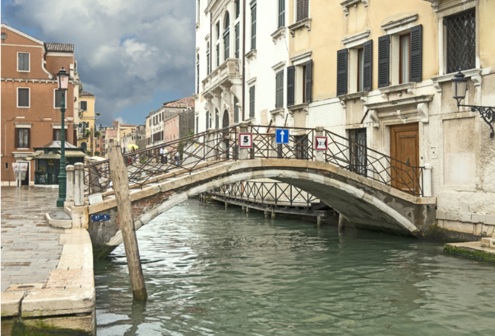 Open six months of the year, this gallery (part of the Fondazione Giorgio Cini), in the midst of Dorsoduro's 'Museums Mile' is well worth a stop, with its stunning collection of art accumulated by Vittorio Cini (1885-1977).
An entrepreneur and senator, Cini was one of the great 20th-century Italian art collectors. He purchased the 16th-century Palazzo Foscari in the early 20th century, as well as the adjoining palace on the Rio San Vio, to hold his expanding collection of art and furnishings
The piano nobile is richly furnished with period pieces and Renaissance paintings from Tuscany and Ferrara (Cini's native city), which are rare in Venice.
There are some beautiful works here by early, often anonymous, precursors of the Renaissance: a splendid Maestà of the early 14th century, by the Master of Badia a Isola, a Crucifixion by Bernardo Daddi, and a Madonna Enthroned by the Master of the Horne Triptych.
From the 15th century, there's a Judgement of Paris by Botticelli and his workshop; a lovely, luminous Madonna, Child, and Two Angels, by Piero di Cosimo; Madonnas by Filippo Lippi and (attributed) Piero della Francesca, and works by Cosmè Tura, Ercole de' Roberti, Guariento di Arpo, Pontormo (Portrait of two Friends) and Dosso Dossi. Ivories, china, manuscripts, books, a 14th-century Sienese marriage chest, 18th-century porcelains, Renaissance enamels, jewellery and an 18th-century sedan chair round out the collection.
Hours Late May – 2 Nov: 11am–7 pm, closed Tues (last entry 6.15 pm)
Adm €10; €8 15-25 year olds and over 65s; under 15 free; discount tickets with the Peggy Guggenheim museum available
Campo S. Vio
vaporetto Accademia
+39 041 2710230