Passeig Lluís Companys
A Quirky Promenade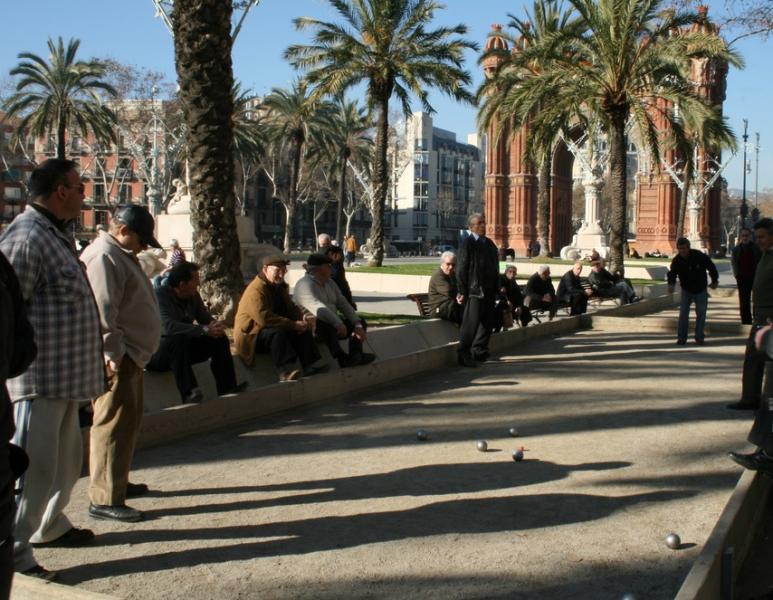 Architect Josep Fontseré designed this broad promenade as the Parc de la Ciutadella's parlour, to show off a collection of bronze statues of Catalan heroes—until Franco made a point of melting them all (except one) down to make the giant statue of the Virgin over the dome of the Basilica of La Mercè. After Franco's death, Barcelona avenged the memory of the desecration by renaming the Passeig after the Lluís Companys, the President of the Generalitat executed by Franco in 1940.
But since then other monuments have rushed in to take their place. At the entrance to the Parc de la Ciutadella, there's a colourful monument by Antoni Clavé erected to the centenary of the exhibition, and a endearingly bombastic Monument to Ruis i Taulet (1901), dedicated to the progressive mayor who managed to pull off the exhibition that put Barcelona on the map. The pair of fluffy rats nuzzling his face are actually world-class sideburns.
On the western side of Passeig Lluís Companys, just off broad Carrer del Commerç, is tiny Carrer del Petons, 'kissing street', where the poor unfortunates condemned to death in the Ciutadella were allowed to kiss their loved ones goodbye.
On the Passeig Lluís Companys itself you can hardly miss the towers of the elephantine Palau de Justicia (1887–1908). This Modernista work by Josep Domènech i Estapà and Enric Sagnier is made entirely of stone from Montjuïc and richly decorated inside and out. The aim was to create something solid and English in feel as an inspiration for Spanish justice, which had yet to make a good name for itself.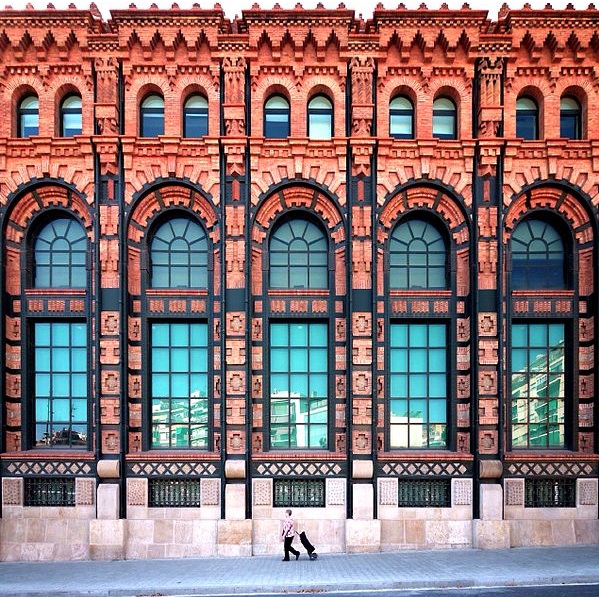 Near the Arc de Triomf, at Passeig Lluís Companys 18, spare a glace at the Noucentista Grupo Escolar Pere Vila (1920s), by Josep Goday i Casals, decorated with ceramic reliefs. Pere Falqués' idiosyncratic brick and ironwork Central Catalana d'Electricitat of 1897 stands behind it, at Avinguda de Vilanova 12.