Els Encants
A half square kilometre of junk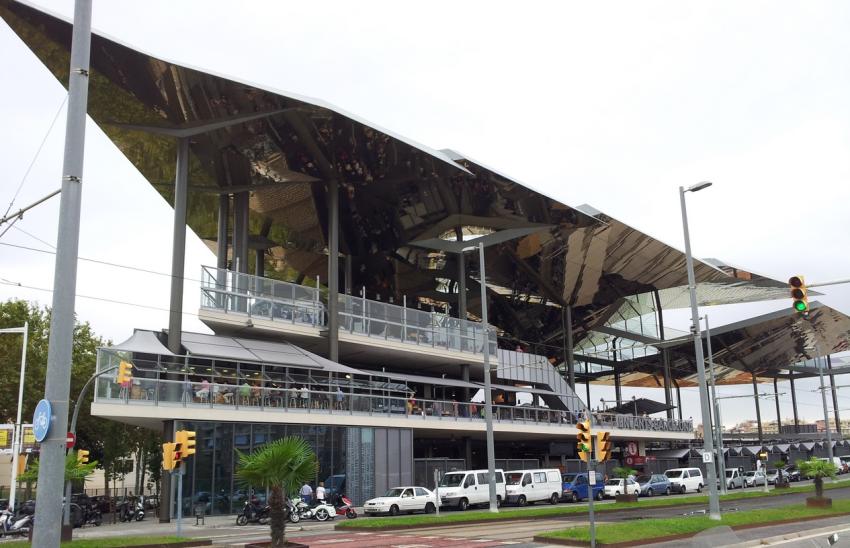 It's a peculiarity of the Catalan language that the same word (encants) can mean 'charms' or 'spells' or also, a flea-market. This one, out in the surreal wastelands of the Glòries, is a trip.
Els Encants Vells i Fira de Bellcaire, as it is properly known, has been around in one form or another since the 14th century. It's sprawling, anarchic, an assault on the senses, and it isn't just for fleas. Besides the books and trinkets and antiques, you can buy pigeons here, or fireplaces, garden furniture, film projectors, restaurant supplies, job lots from shop liquidations, antique light switches or whatever you fancy.
Watch out for sneaky pickpockets. Come early, or at least before noon; many vendors don't bother staying around for the afternoon. Serious antique auctions, open to all, take place at 7.30-8.30am (Mon-Wed-Fri), with a second one later for all the junk nobody wanted the first time.
As part of the Glòries redevelopment, the 500 stands since 2013 have basked under the roof a hyper-modern pavilion.
C/ Dos de Maig 186
Hours Mon, Wed, Fri & Sat 9am-8pm
metro: Glòries
+34 93 246 30 30