Col·legi de les Teresianes
Gaudí for nuns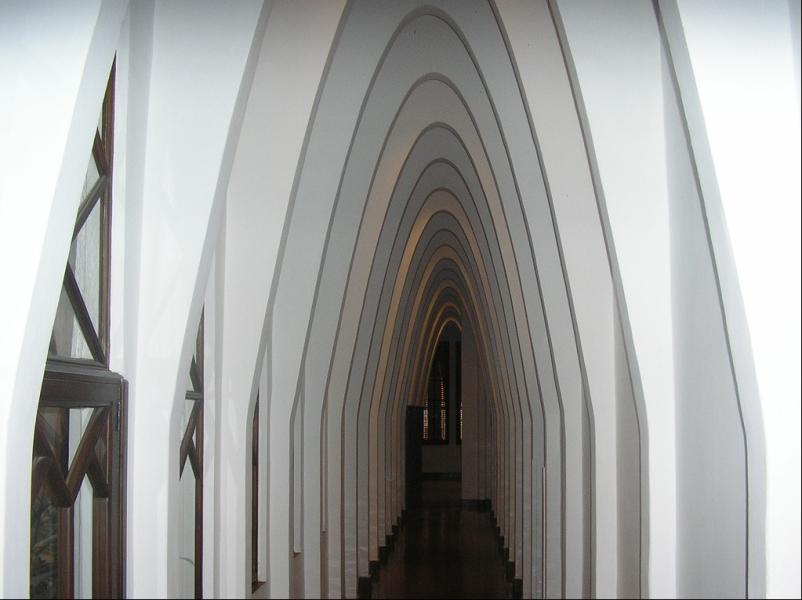 This convent and private school was commissioned from Gaudí in 1888. Although constrained by finances and the need to build quickly, simply and functionally (not at all what he was used to!), he took the job very seriously, immersed himself in the mystical writings of St Theresa, and gave the nuns a fortress of the faith.
The building is endowed with elaborate wrought-iron details and the corners are defined with Gaudí's favourite steeples topped with four-arm crosses; the window arches are reminiscent of praying hands.In 2002, the funny little birretas that look like Spanish doctoral caps that Gaudí placed on on the battlements were replaced.
The highlight of the interior is a magical, contemplative corridor of white, rhythmic, parabolic arches.
Hours The nuns sometimes organize guided tours; ring ahead
85-105 Carrer Ganduxer
FGC: Les Tres Torres
+34 93 212 33 54