Parc del Forùm
Venue and natural history museum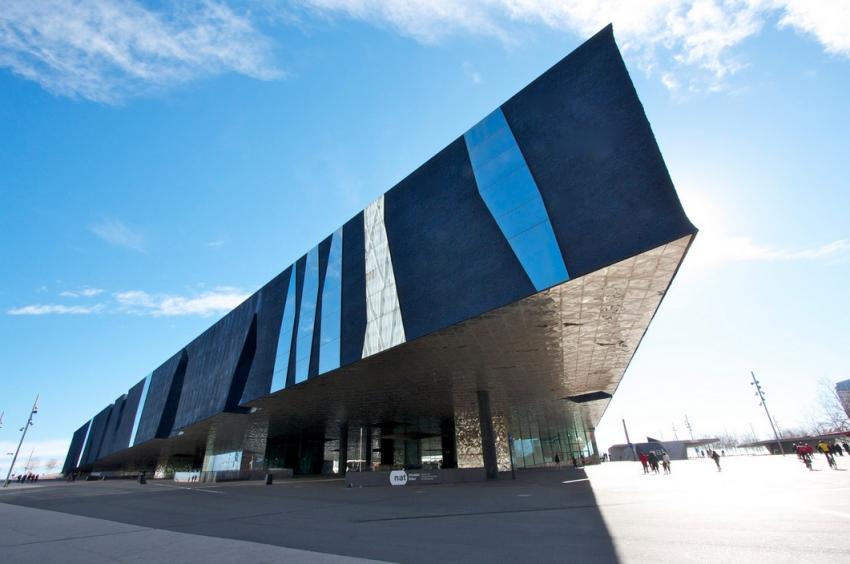 After the Olympics, Barcelona wanted to keep its economic momentum going by holding another exposition. They couldn't pull that off, so instead Mayor Maragall proposed something called a Universal Forum of Cultures, a whole year's worth of conventions, conferences and other events on the themes of peace, sustainable development and cultural diversity—a sort of world's fair for the righteous and worthy.
The juiciest part of the plan, to the Catalan politicians, was that it gave them an excuse for another expensive building project. Hence the Fòrum, the brobdingnagian, triangular convention centre on stilts that stands next to the Diagonal Mar shopping mall. Barcelonans call this work of the Swiss architects Herzog and de Meuron the 'floating blue cheesecake'.
Even in Barcelona the Forum is hard to beat for shameless look-at-me architecture. The cleverest stunt was the roof, covered with 40cm of water. This was supposed to keep the building cool, but a few months into the festival it started making big chunks of the ceiling fall down, one of many building problems that plagued the event.