Parc del Laberint d'Horta
Get lost in Barcelona's most beautiful park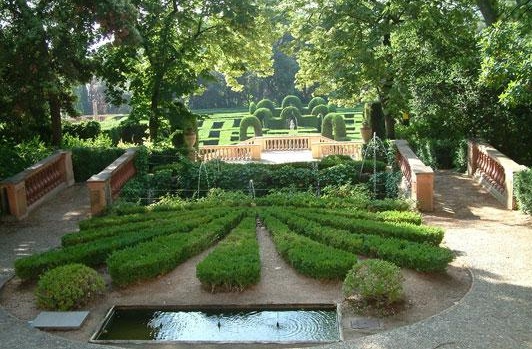 When Barcelona boomed in the 1960s, it was at the expense of the old aristocratic estates that skirted the lower Collserola foothills. One, however, escaped the bulldozers: the romantic, atmospheric Parc del Laberint d'Horta, a great place for a picnic or a lazy afternoon.
Originally occupying 133 acres (now reduced to 17), the park was the brainchild of the Marques de Alfarràs, a true son of the Enlightenment. He designed the master plan for the gardens in 1791 on the theme of Love and Disappointment and hired Italian architect Domenico Bagutti to lay out the gardens, lake, waterfall, canals, pavilions, statuary and a not-so-easy cypress maze, its centre marked by a statue of Eros. Balconies overlook the maze, so people can help guide you out when you become hopelessly lost.
The park became famous for its cultural evenings and theatrical performances. In 1802, Charles IV, one of several kings who came to visit, remarked that 'it was too much for one man', but the marques, quick on his toes, replied that 'it was too little to offer to a monarch'. His descendants added a romantic garden to the scheme and held onto the park until 1967, when they sold it to the city.
Entrance to the park is by way of a footbridge by the award-winning Velódrom by Esteve Bonell (1984), set in its own park. In front, Claes Oldenburg's Matches (1992) are colossal, colourful versions of your everyday fire-makers, only bent and useless.
Passeig dels Castanyers 1-17
Hours Apr-Oct 10am-8pm; Nov--Mar 10am-6pm
Adm €2.23; Sun and Wed free
metro: Mundet, then a 10-minute walk