Terrassa
Come to Smokestack City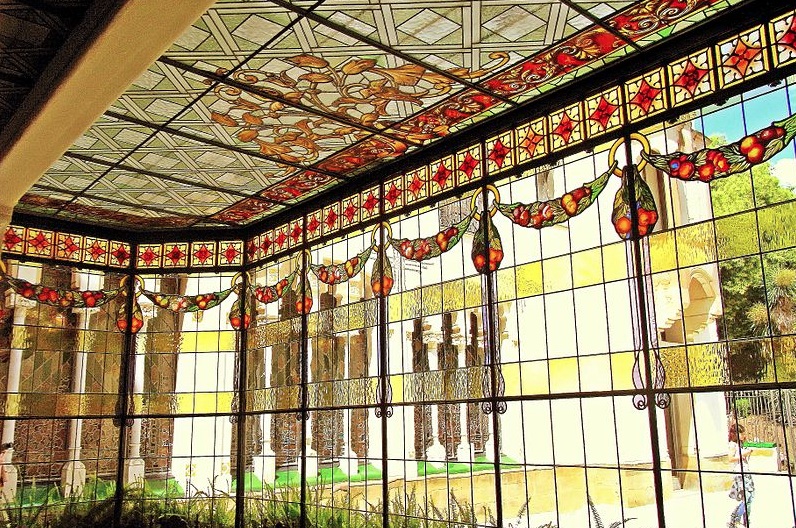 Barcelona's delights will take a long time to exhaust, but if you ever want to get away from the glitter and see a different side of the Catalan character, this hard-working industrial city of 200,000 is just a half-hour away by train.
Terrassa has some history—a million years of it. Finds of human habitation in the Vallparadis, the steep ravine that cuts through the city, are among the very oldest in Europe. The town grew up under the Romans, and thrived during the Dark Ages century, leaving it a set of Visigothic churches unique in Spain. The town really blossomed in the 19th century (from the train you'll notice the broad, grim belt of factories that surround it), and from that it retains some unusual industrial relics, as well as a collection of Modernista architecture second only to Barcelona's.
City centre: around Plaça Vella
You'll find some of that architecture here, including a wonderful market house, the Mercat de la Independència on the Rambla d'Egara, and the 1908 Societat General d'Electricitat on C/Coromines by Terrassa's own Modernista master, Lluis Muncunill. You can get a map and a complete list of all the city's monuments at the Tourist Office in the town hall, Raval de Monserrat 14, +34 93 739 70 19.
Terrassa's industrial barons built their mansions in the town centre. You can visit one, the Casa Alegre de Sagrera on C/ de Font Vella, with a lovely Modernista interior and a collection of Chinese art (+34 937 31 66 46, Wed-Sat 10am-1pm, 4-8pm; Sun 11am-2pm; adm).
The Seu d'Egara
North of the centre, a quiet residential neighborhood leads along C/ de la Creu to a setting that seems like a lost ancient village, reached by a medieval bridge above the ravine. When the Visigoths ruled Spain, before the Moorish conquest, it became the custom to build an ensemble of small churches instead of a single cathedral. This ensemble, parts of which go as far back as the 6th century, is the only complete one to survive (+34 93 783 37 02, all open Tues-Sat 10am-1.30pm, 4-7pm, Sun 11am-2pm).
Sant Miquel is a little jewel of a Greek-cross plan church, built with horseshoe Moorish arches and recycled Roman columns. Santa Maria contains some rare early medieval frescoes, including one that portrays Thomas à Becket. Sant Pere contains a 15th-century altarpiece by the great Jaume Huguet.
The ravine south of here has been made into the Parc de Vallparadis, where you can enjoy concerts in summer or ride a miniature railroad. Above it the Museu Textil has clothing and fabrics from ancient to modern times.
MNACTEC
On the Rambla d'Ègara, Terrassa's Ramblas, the flashy new Museu de la Ciència i de la Técnica de Catalunya recounts (in Catalan and Spanish only) Catalonia's industrial heritage with antique cars, planes and gadgets and hands-on exhibits, all set in a restored factory (+34 93 736 89 66 Tue-Fri 10am-7pm, Sat-Sun 10am-2.30pm; adm).
Masia Freixa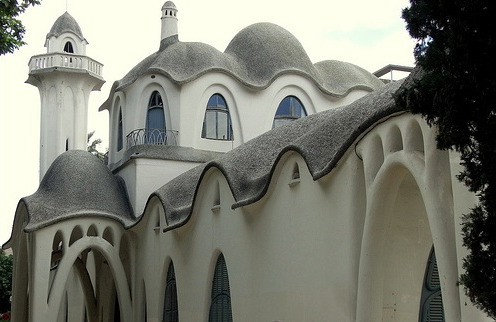 Nearby in the Parc Sant Jordi you can see Muncunill's Masia Freixa, a building as startling and revolutionary as anything by Gaudì. The tourist office map will lead you to other interesting industrial sites, including Terrassa's remarkable factory chimneys, masterpieces of brickwork that include the tallest one in the world, and another twisted like a corkscrew.