Passeig del Born
Born again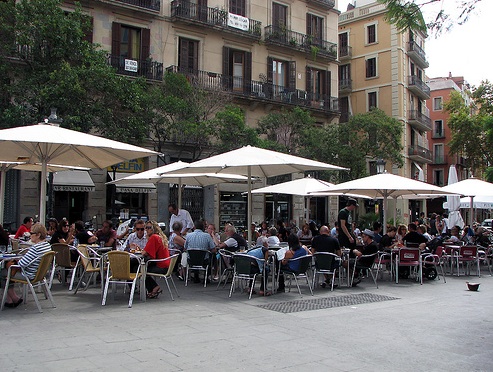 Stretched between the apse of Santa Maria del Mar and the former wholesale market, now the Centre Cultural del Born, the wide and leafy Passeig del Born is currently the epicentre of Barcelona cool.
Born means 'tournament' in Catalan, and as one of the biggest open spaces within the walls of medieval Barcelona, it witnessed many a knightly joust, as well as other crowd pleasers such as autos-da-fé and witch burnings.
Between entertainments, it was the thumping commercial heart of an eminently commercial city, the place to see and be seen: Ronda el món, i torna al Born ('Go around the world and end up at the Born') was an old saying. Only one house, No.17, shows signs of the Born's former Gothic grandeur. Eventually fashion moved to the Ramblas— before moving back here again, thanks to the likes of a score of arty boutiques.
A couple of old streets off the Passeig del Born: Carrer dels Flassaders, 'blanket-makers' street', is where the kings of Aragón minted their coins at the Ceca (No.40), while Carrer del Rec follows the course of Count Mir's 10th-century canal; in the Middle Ages it was lined with water mills, and the arcaded section on pillars is one of the more picturesque corners in the area.