La Boquería
Barcelona's Cathedral of Food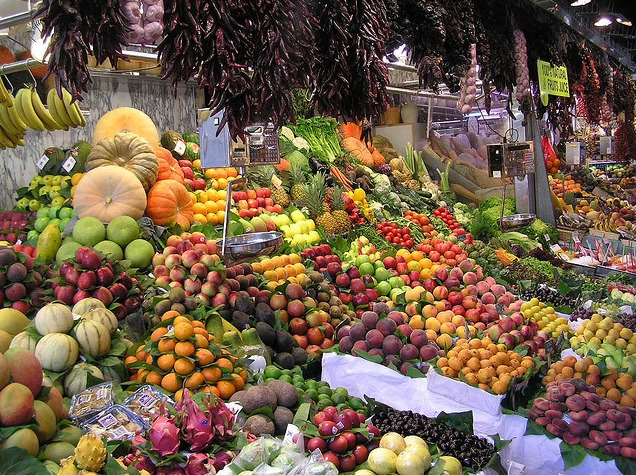 There has been some sort of market in the area since the Middle Ages, though it took its present shape in the 1830s, when the first permanent buildings were constructed on the site of two demolished monasteries. La Boquería (also known as Mercat de Sant Josep) is still the place to find the greatest choice of food in Barcelona.
In 1995, La Boquerìa won an award as the 'Best Market in the World'. As in any great market, the gorgeous displays of produce and seafood can be as inspiring as any of the city's cultural sights. It's part of the bedrock of Barcelona's character, too; many of its 998 stands have been in the same family for generations. Although still a people's market, La Boquerìa takes its food seriously. All the top Catalan chefs come here; you can find any delicacy you like, and there's a 'Culinary Classroom' for cooking classes and gastronomic events (ring for info and reservations).
Skip past the front stalls and delve into the interior, where prices haven't taken on tourist dimensions and the dizzying range of produce can be fully appreciated, from succulent palm roots and heavenly wild mushrooms to glistening sea creatures straight from a Jacques Cousteau documentary. It'll certainly get your appetite going, but there are plenty of bars and restaurants around the place to help you out; one of the best is Quim.