Sant Pau del Camp
Barcelona's best Romanesque church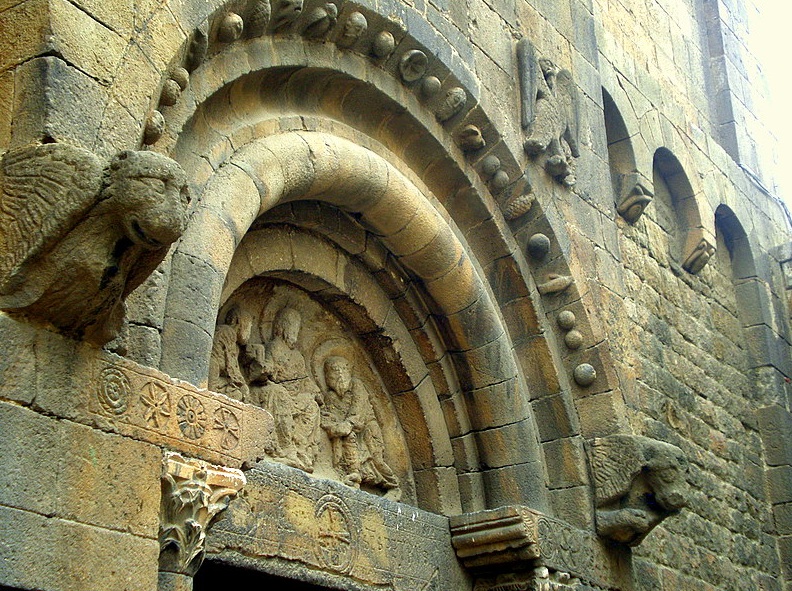 The sturdy, squat Sant Pau del Camp, or 'St Paul's in the Field', is the best of the few Romanesque churches to survive in Barcelona. Built over a Roman cemetery that was used into Visigothic times, isolated in the gardens and orchards of the Raval, Sant Pau was probably founded by the son of Wilfred the Hairy, Count Guifré-Borrell (d. 911), whose tombstone is here.
Subsequently destroyed in the Moorish raids in 985 and 1115, Sant Pau was rededicated in 1117 by Viscounts Geribert and Rotlandis. In 1528, the monastery became a Benedictine priory linked to Montserrat. After serving as a barracks in the Napoleonic wars, it became a parish church, and survived later attempts at demolition. Sant Pau's façade looks its age, decorated with blind arcading and strikingly archaic reliefs of the hand of God, the symbols of the Evangelists and a wealth of bizarre little masks. The marble columns by the door are made up of a mix and match assortment of 7th- and 8th-century pieces.
Inside, three apses are crowned by an octagonal tower. All the rest was burned in the Setmana Trágica in 1909. Best of all is the tiny cloister with its paired columns and triple-lobed Moorish arches and garden, one of old Barcelona's most charming corners.
C/de Sant Pau
Hours Mon-Sat 10am-1pm and 3-6pm, Sun 10am-1pm; tours in English on Thurs at 1pm
Adm €9, under 7 free (for the guided tour)
metro: Paral.lel
+34 93 441 00 01