Antoni Gaudí
God's architect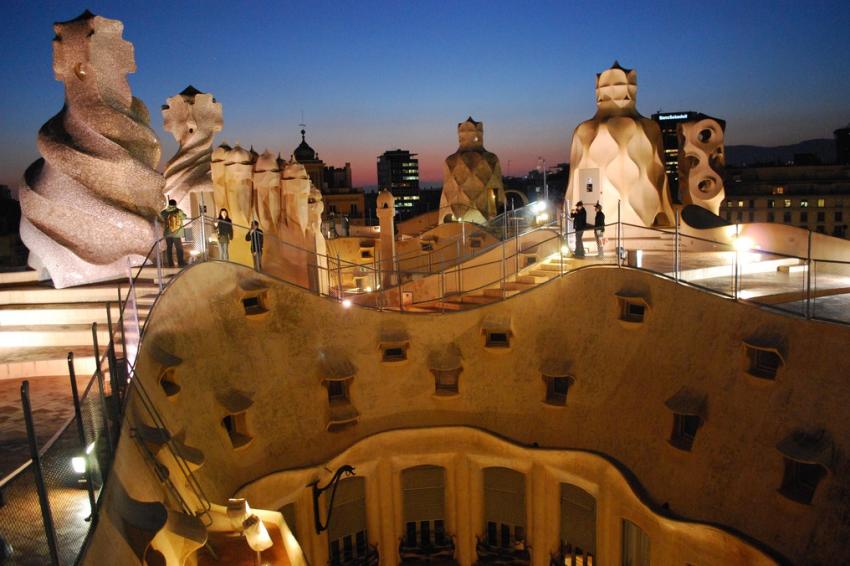 Those who look for the laws of Nature as a support for their new works collaborate with the Creator.Gaudí
There's an entire Gaudí industry in Barcelona: he's the architect everyone loves, whose works everyone comes to see—with very good reason. All of which sometimes obscures what a revolutionary genius he was, far beyond any other in the international Art Nouveau movement—an improvising sculptor, a poet of the material world with a limitless imagination who explored the deep structures of nature itself.
The son, grandson and great grandson of coppersmiths in Reus near Tarragona, Antoni Gaudí i Cornet (1852–1926) grew up watching his father create cauldrons and volumes out of flat sheets. As a child he was plagued with rheumatic fevers, and he spent long periods on his own, messing about outside, fascinated by forms in nature.
In architecture school Gaudí was considered a mediocre student, not interested in the T-square of his trade, but fascinated with the Moorish and Hindu designs he studied in books- designs he would later meld with Gothic and other historical forms, warping them into something completely new. In his hands, the age-old Islamic art of covering surfaces with tiles would become shimmering, curving mosaic skins of broken tiles (trencadis in Catalan). Stupas would be elongated into towers that would change Barcelona's skyline forever.
No one had more self belief. 'You've either got to kill him,' commented one of his contemporaries. 'Or give in and tell him he's right.' He hated being called a 'Modernista' (being a good Catholic, he was against anything modern) but he shared the group's interest in Catalan nationalism and theories on the totality of architecture and decoration, designing not only furniture for his buildings, but details down to the shape of the doorknobs. Even the rooftops received special attention. Other Modernistas decorated buildings with St Jordi and the Dragon; Gaudí turned an entire building, the Casa Battló, into a shimmering dragon.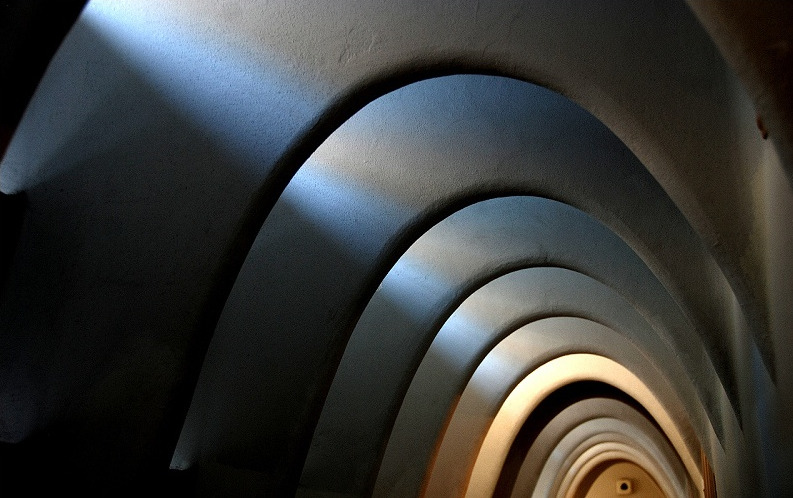 The straight line is man's creation; the curved line, God's. Gaudí
But nature, or God, was his main inspiration: in his buildings, stone became organic, sensuous, dripping; iron was beaten into whiplash ribbons, palm fronds, kelp and spider's webs. In the Park Güell, and the other masterpieces of his mature style (Crypt Güell, Casa Battló and La Pedrera), he completely freed himself from history. To make his buildings stand up required intricate mathematics that his successors leave to computers. He also had the luck to have a key patron, Eusebi Guëll, with unlimited resources, as well as a highly skilled craft base to give his imagination substance.
No modern architect has marked a city the way Gaudí has changed Barcelona—it's almost impossible to avoid the sprouting towers of the Sagrada Família, where he spent his last years, obsessed with turning Gothic on its head— and completely ignored by the art establishment as he became increasingly destitute. His suits were stained with green mould, and his shoes were made of the zucchini roots, woven together. But when he died, the people of Barcelona came out 10,000-strong to his funeral.
Most of Gaudí's works are in and around Barcelona:
1878–1879: Lampposts for the Plaça Reial
1883–1885: Casa Vicens
1884: Finca Güell
1885–1889: Palau Güell
1888–1890: Col.legi Santa Teresa
1898-1916: Crypt at the Colònia Güell
1899–1904: Casa Calvet
1900-1914: Park Güell
1900-05: Torre Bellesguard
1905-07: Casa Batlló
1905-1910: Casa Milà (La Pedrera)
1884-1926: Sagrada Família