Monestir de Pedralbes
Barcelona's Gothic jewel
Buzzing Barcelona seems far away from the Monestir de Pedralbes, a time capsule of 14th-century Catalan Gothic founded in 1326 for noble ladies by Queen Elisenda, the fourth wife of King Jaume II. Its name is derived from its whitish stone (pedres albes); it high walls continuously sheltered a community of Poor Clares until 1983.
The three-storey cloister with its delicate columns, garden and fountains is serene and lovely; around it were the Poor Clares' tiny prayer cells and Queen Elisenda's small, irregular Capella de Sant Miquel. This houses the finest Gothic frescoes in Catalonia, Ferrer Bassa's Seven Joys of the Virgin and the Passion, painted in 1346, two years before the Black Death killed the painter and a third of the population of Barcelona. Akin to the work of Simone Martini of Siena, Bassa's colour, expression and technique were way in advance of other Catalan painters of the day.
A branch of Barcelona's history museum occupies the nuns' dormitory, filled with art and religious items they collected over the centuries. The refectory, with its pulpit where one of the nuns would read edifying texts during their silent repasts shows one of the few signs that history ever intruded — the broken floor tiles in a corner, shattered by a cannon ball sent by Napoleon's army in 1809.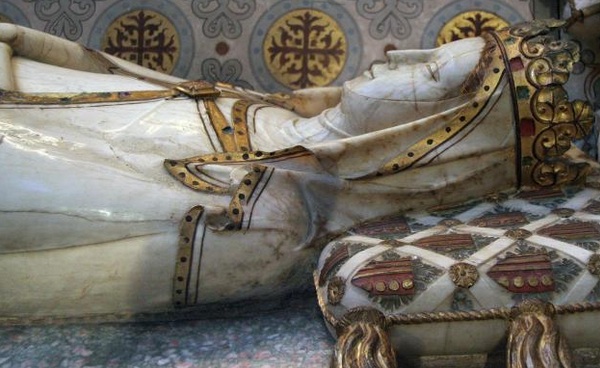 The single-naved church contains stained glass by Mestre Gil and the alabaster tomb of Queen Elisenda, sculpted in 1364, shortly before her death — she wasn't taking any chances on getting a good likeness.
Baixada del Monestir 9
Hours Oct-Mar: Tues-Fri 10am-2pm, Sat & Sun 10am-5pm. Apr-Sept: Tues-Fri 10am-5pm, Sat 10am-7pm, Sun 10am-8pm
Adm €5, €3.50 students under 30 and pensioners, free under 16. Free first Sunday of the month, free every Sunday after 3pm
+34 93 256 34 34