Sonar
International Festival of Advanced music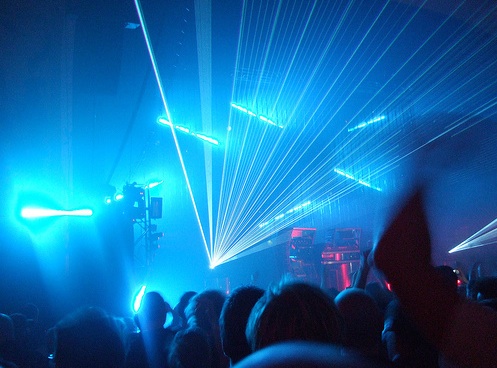 Sónar, the International Festival of Advanced music and New Media Art, kicked off in 1994 and has become one of the biggest events in Barcelona, if not the biggest dance party in the world, attracting all the big names in electronic music. It's a three day hoe down, featuring the latest trend-setters and experimenters, and fascinating gizmos of all kinds. Many of Barcelona's clubs and bars get into the act, holding their own Sónar events.
Sónar by Day, with concerts, exhibits and Sónar+D ('The interaction between creativity, technology, innovation and business') takes place in the Fira Montjuïc. Sónar by Night (with all the big name performances) takes place at the Fira Gran Via L'Hospitalet.
Note that under 16s are admitted only to Sónar by Day, accompanied by a guardian.
Two special Sónar buses (€2.50) are put on for the duration:
Line 1 From Sónar by Day (Av. Rius i Taulet) to Sónar by Night: Friday and Saturday from 9pm to 11pm
Line 2 Uninterrupted bus service from Plaça de les Drassanes and Sónar by Night: Friday and Saturday from 8:30pm to 8am
A Sónar Pass to all events is available on line and via Ticketmaster (see website). There are discounts for early purchasing (ie. by early February).