Media-Tic Building
'The Digital Pedrera'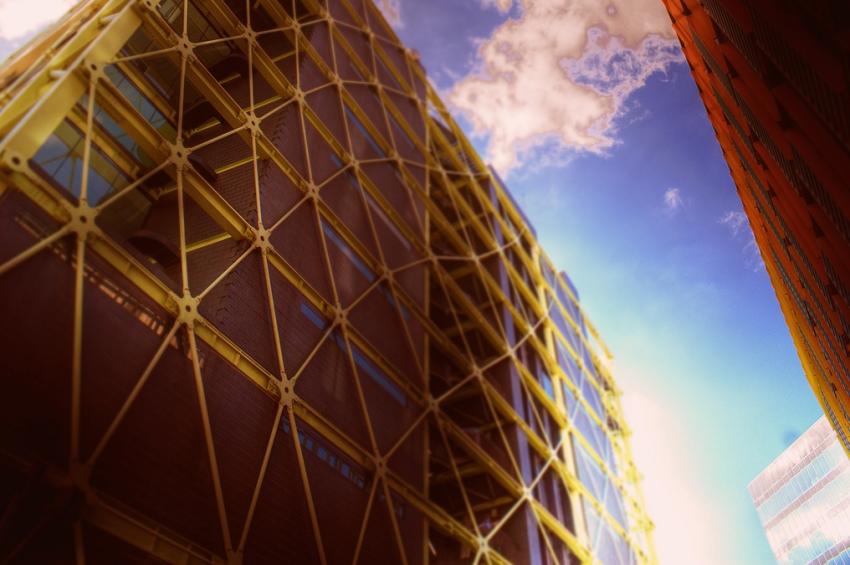 The immense suppository of the Torre Agbar may attract the lion's share of attention in Poble Nou's up and coming 22@ district, but there's another, even more innovative building that has been receiving kudos in architecture circles. The €23 million Media-Tic building is an extraordinary high-tech, super-sustainable quilted cube, so innovative and energy efficient that it was awarded several patents.
The goal was to create a building that would function like a tree, as an energy factory, 'an architecture that performs the way nature does', according to its designer, Enric Ruiz Geli of Studio Cloud 9. His creation has already been dubbed the 'Digital Pedrara' in homage to the organic forms of Gaudí's La Pedrera.
Media-Tic is one of the world's first examples of digital 'performative' architecture, using new materials, nanotechnology and connectivity to respond to the sun. The southeast and southwest façades, which receive six hours of sun a day, are covered with 106 'pillows' covered in energy-efficent EFTE (ethylene tetrafluoroethylene), a powerful, transparent, elastic, anti-adhesive membrane that never needs to be cleaned.
Each pillow has its own electronic sensor and pneumatic 'luxometer' that puffs it just the right amount to shield the building from the full sun and to provide thermal insulation. It is so intriguing to watch in that composer J.M. Ballester, from the Barcelona-based Orquestra del Caos, is writing music to accompany the façades as they move. After dark, the main facade's metal structure, painted with special paints, glows with captured luminescence.
The building was commissioned by the Barcelona Zona Franca Consortium as a hub for information and communication technologies (TIC), which will occupy the top three floors. Middle floors have been set aside for start-up firms. There's an auditorium on the first floor, and on the ground floor– a massive space without columns, thanks to the building's award winning steel structure– there are plans to create an ICT Centre, with a public exhibition zone, and a restaurant.
C/ Roc Boronat 133
metro: Poble Nou