Penedès
Cava, plus a few Modernista Marvels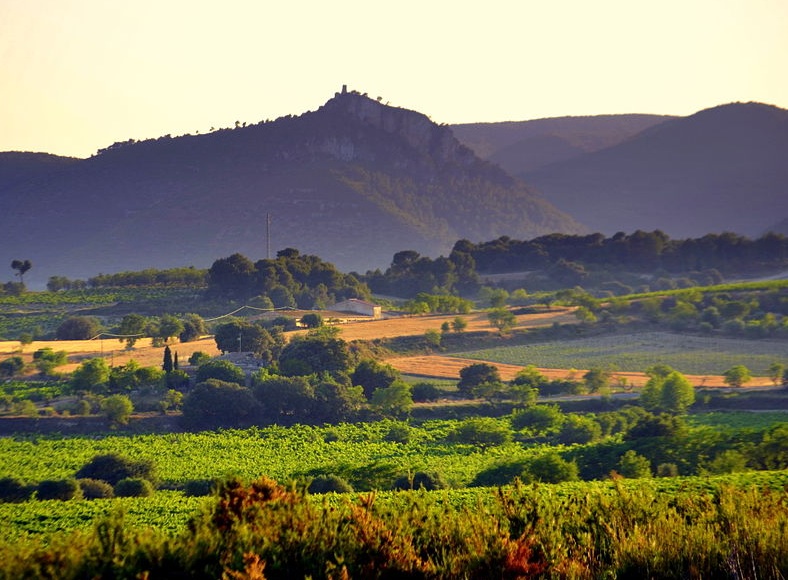 Southwest of Barcelona, the low, vine-clad hills of the Penedès are the source of 95% of the world's cava—and offer an interesting day trip
'Cava' means simply a cellar. In the old days the better Catalan wines, those that were laid down, were called 'cava' wines, and somehow through the years that came to be the name given to Catalonia's beloved bubbly.
And beloved it is. Catalans don't save their cava for New Year's; some of them find it perfect for an everyday drink at the bar. It is still de rigeur for celebrations though: on the memorable night in 1975 when Franco died they drained every last bottle in Barcelona.
Cava's origins go back to decadent 19th-century Paris of the 19th century, when champagne first became synonymous with high times. In 1872, an old aristocratic Penedès vintner named Josep Raventòs made a visit to Champagne to see how it was done, and decided to try it at home.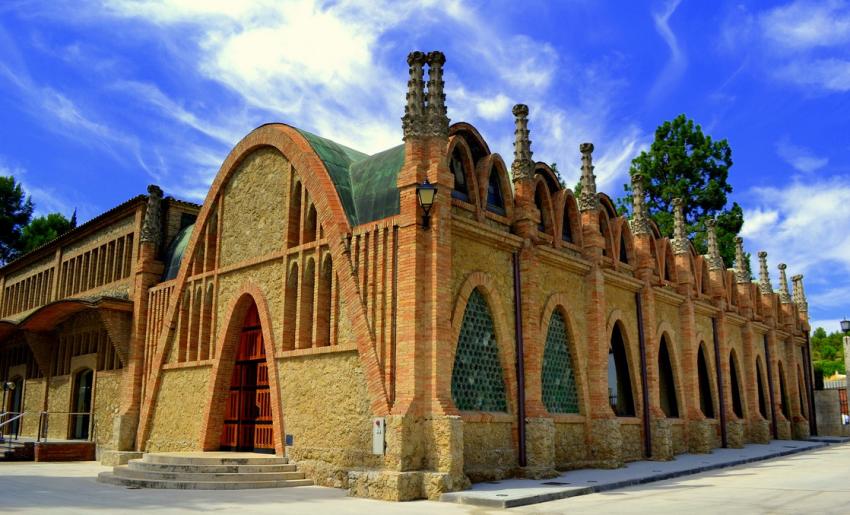 That was the origin of cava, and the first great cava house, Codorníu, in Sant Sadurní d'Anoia. Still run by the Raventós family, it's now a major international concern, but worth a visit as much for the wine as for the remarkable Modernista complex of buildings (1915) designed by Puig i Cadafalch, with a museum and over a million square feet of cellars (open daily, but book a tour on their website or +34 938 913 342.
Their great rival Freixenet, who have been making it only since 1914, is by Sant Sadurní station and even bigger and much more corporate in spirit; their advertising over the decades has made them almost as much of a consumer icon as Coca-Cola (Av/Joan Sala 2, +34 93 891 7000; book a tour; they also offer special family visits with kids and private two hour visits for an extra fee.)
Jean Leon, who went to America as a stowaway and founded the famous Hollywood restaurant La Scala in partnership with James Dean, gave it up in the 1960s to make prize-winning wines in Penedès. His modern estate and 1970s American style visitor centre makes for one of the more interesting visits; they also offer tours of the vineyards on Segways (at Torrelavit, 7km north of Sant Sadurní, book ahead at +34 93 817 76 90).
The same rodalies train to Sant Sadurí carries on to Vilafranca del Penedès: 3km outside town in Pacs del Penedès, Torres is another global wine giant that began in Vilafranca with an 'Americano' who came back from Cuba in 1870 to start his wine empire here. The winery offers a two hour tour (complete with a little train ride and tasting with four different cheeses.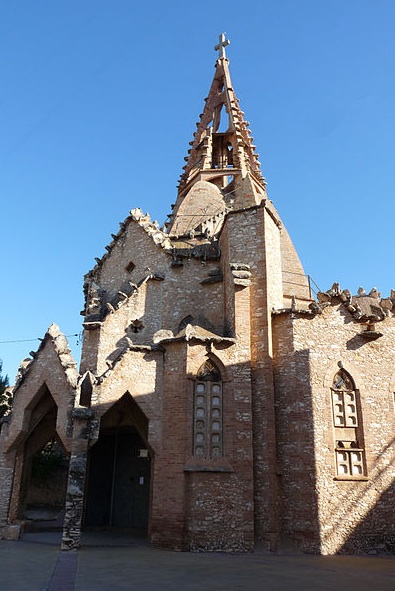 You'll need a car, however, to seek out the tiny hamlet of Vistabella (east of the N240 between Valls and Tarragona to see the church of El Sagrat Cor, the masterpiece of Josep Maria Jujol. Made on the lowest imaginable budget (it's constructed of rocks the local farmers found in their fields), it is supported by catenary arches, just like the Sagrada Família, with 'neither beams nor ceilings' as Jujols put it. The chandelier is made from condensed milk tins. Although lightly damaged by Anarchists during the Civil War, Jujol's paintings of angels and grapes survive on the walls; find the caretaker to get inside.
North, in Monferri, is Jujol's second church, the Santuari de Mare de Déu de Montserrat on a hill above the village. It too was built on the cheap, but money ran out in 1926, and the church was only completed in the 1990s according to Jujol's plans, its roof recalling the sacred mountain of Montserrat; the interior, illuminated by hundreds of tiny red and yellow windows, is supported by a stunning network of arches, but make sure you go on a Saturday or Sunday morning when it's open.
Commuter trains on the C4 line (Rodalies) from Plaça de Catalunya go to the main centre of cava production: Sant Saduri d'Anoia (44 minutes).
The easy way, however, is to go on a tour: from late March to December every Monday, Wednesday, Friday and Sunday Catalunya Bus Turístic leaves Plaça de Catalunya for a day long guided and tasting tour at three wineries: Jean Leon, Miguel Torres and Freixenet, with a ten percent discount if you book online. Also see Codorníu for a wide choice of tours: they even run their own bus direct from Barcelona.