Montserrat Caballé
Barcelona's Biggest Diva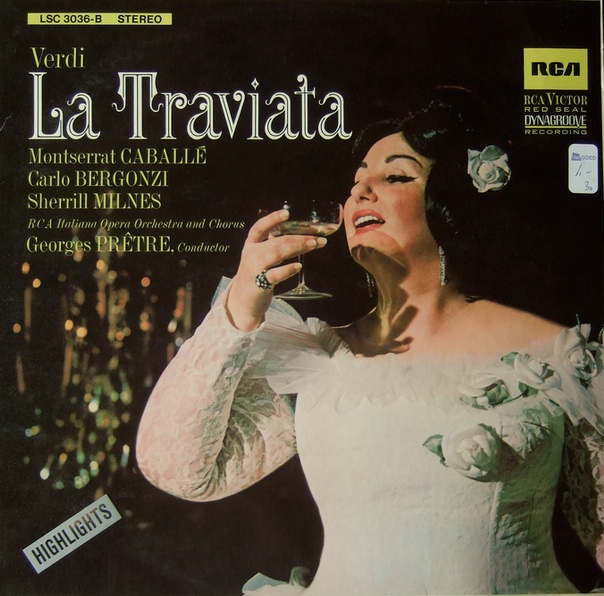 Montserrat Caballé, or to give her full name, María de Montserrat Bibiana Concepción Caballé i Folch was born in Barcelona in 1933 and along with older Victoria de los Angelos became one of the city's greatest lyric sopranos of the postwar era. Her parents, who thought she wouldn't survive birth, vowed to name her after Catalonia's holy mountain if she survived.
She began singing as a child in her convent school, and at age eight entered the Conservatory at the Liceu, and won the Liceu's gold medal when she finished in 1954. Her career, however started slowly: she joined the Basle Opera and had minor roles until one of the lead singers fell ill and she took over the role of Mimì in La Bohéme.
She began to earn a reputation in the opera houses of Europe, but her really big break in 1965 occurred again when another star, in this case Marilyn Horne, was indisposed, and Caballé was called in to sing the title role of Donizetti's Lucrezia Borgia at Carnegie Hall. Few sopranos hit the high notes with her control and sweetness, and the 25-minute standing ovation that followed was the beginning of an international bel canto career, where she would star in numerous performances of Donizetti and Bellini, along with singing most of the Verdi repertoire in the great opera houses around the world in 80 different roles; here's a beautiful rendition of the aria O mio babbino caro from Puccini's Gianni Schicchi.
Like Pavarotti, Monserrat Caballé became famous in the pop world as well as in opera. The late Freddie Mercury of Queen adored her voice, and in 1987, their duet Barcelona became a huge hit single, leading to an album of Caballé-Mercury collaborations. In 1992 the song became the anthem of the Summer Olympics, that included a famous live rendition by the pair.
In 1995, she worked on his album El Greco, dedicated to the Greek painter. Caballé has dedicated herself to various charities. In 2003, she starred in a documentary film Caballé Beyond Music, along with Plácido Domingo, Luciano Pavarotti, and fellow Barcelonan José Carreras. She is a UNESCO Goodwill Ambassador, and in 1997, she founded an annual vocal competition, the Concurs Internacional de Cant Montserrat Caballé, in Andorra, and conducts master classes there. After a successful series of concerts in Europe in 2010, her Andorran connections and bank accounts have landed her in some hot water with Spanish authorities. She married tenor Bernabé Marti in 1964, and they have two children; their daughter Montserrat Marti is a professional soprano.