Victoria de los Ángeles
The voice of an angel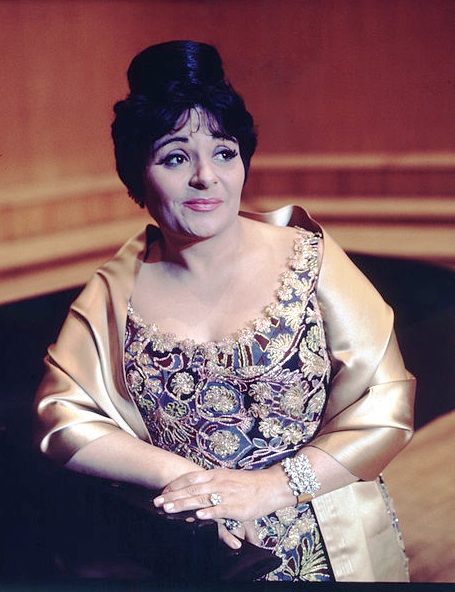 It is impossible to imagine a more purely beautiful voice than that of Victoria de los Ángeles at the height of her career in the 1950s and early 1960s.Elizabeth Forbes
Born in Barcelona, coloratura lyric soprano Victoria de los Ángeles López García (1923-2005) was the daughter of the conservatory caretaker, and surrounded by music from her earliest days. Exceptionally talented, she graduated from the Barcelona Conservatory in three years instead of the usual six. She loved French, German Lieder and especially Spanish and Catalan art songs as much the opera repertoire.
In 1944, she made her public début in a song recital at the Palau de la Música Catalana; three years later, she won first prize at an international singing competition in Geneva, and was immediately invited to audition at La Scala in Milan: only she declined, saying her parents expected her back at home. But in the single season of 1950-1951 she would do something no other singer had done, making her débuts at Covent Garden as Mimi, at La Scala in the title-role of Ariadne auf Naxos, and at New York's Metropolitan Opera, New York, as Marguerite in Gounod's Faust.
'There are different kinds of lustre to a voice, and hers was not so much a bright shaft of light as an encompassing radiance,' wrote John Steane in Gramophone. Unlike her fellow Barcelonan, Montserrat Caballé, the high notes were never De los Ángeles's forte; instead her voice, while it had a wide range (on one notably evening she sang both the roles of Nedda in I Pagliacci and Santuzza in Cavalleria rusticana, had a rich, dark sweetness, warmth and convincing tenderness that suited opera's romantic roles such as Madame Butterfly and Mimi in La Bohème
To many of her fans' surprise, she retired from opera relatively early to concentrate on recitals, where she played herself. She had a gift, however, for breaking down all the formality of the concert hall, and introduced many audiences to Spanish and Catalan songs, which some critics say she sang best of all.
One of her last public performances was at the closing ceremony of the 1992 summer Olympics, at age 68, when she sand the Catalan song popularized by cellist Pau Casals, El cant dels ocells as the Olympic torch slowly went out.