Giuseppe Maria Crespi
The inimitable 'Lo Spagnuolo'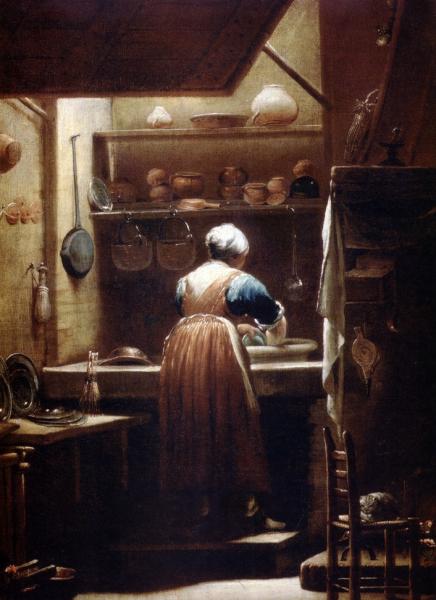 He would make the stories and caprices that came into his imagination. Very often also he painted common things, representing the lowest occupations, and people who, born poor, must sustain themselves in serving the requirements of wealthy citizens.Giampietro Zanotti, History of the Accademia Clementina
Born in Bologna, Giuseppe Maria Crespi (1665–1747) was one of its few real talents in that era, with a rare depth of feeling and sincerity. After a classic academic training under Domenico Maria Canuti and Carlo Cignani, who invited him to join the life drawing classes at the Accademia del Nudo, he rebelled against the rules and went his own way, even in his dress: his nickname, Lo Spagnuolo, came because he liked to wear tight fitting Spanish clothes.
After visits to Venice and Parma to study Titian and Correggio, Crespi's art took on an immediacy and drama and directness. He portrayed his subjects with a humanity and a tender sympathy, perhaps especially in his genre scenes, continuing the tradition of earlier Bolognese painters Annibale Carracci and Bartolomeo Passerotti. He eschewed the pastel colours popular in his period, and like Caravaggio used his chiaroscuro to dramatic effect, often applying paint thickly to create glimmers of light. Yet he was also known for his etchings after Rembrandt.
In 1700 he opened an academy in Bologna and taught many Venetian pupils, the most successful being Giovanni Battista Piazzetta. He was a devoted family man, and had two sons who became painters, and after the death of his wife he became reclusive.
The Pinacoteca Nazionale has a number of his paintings. Also see his Allegory of Hercules frescoes (some of the few he ever painted) in the Palazzo Pepoli Campogrande, and works in the Galleria Davia-Bargellini; Collegio di Spagna, San Paolo Maggiore and San Niccolò degli Albari.