Teatro Comunale
Opera Stronghold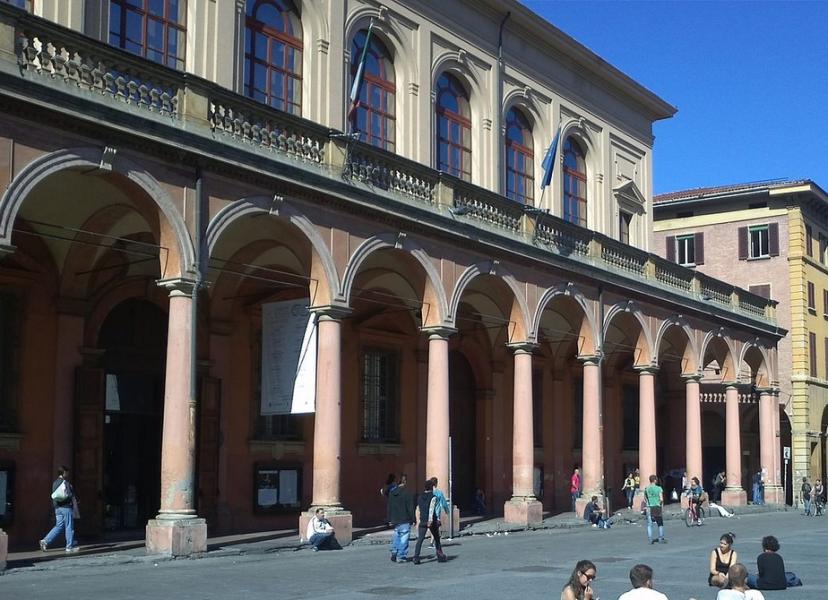 When Bologna's wooden Teatro Malvezzi of 1651, burned down in 1745, the city decided to build a new one of stone and marble, marking the first time a municipality ever commissioned a theatre for itself. A competition was held for the building, won by Antonio Galli da Bibiena, a member of the prolific clan of theatre and stage designers who were in demand all over Europe in the 17th and 18th centuries.
The Teatro Comunale was built over the ruins of the Bentivoglio Palace, which was torn down brick by brick by a furious mob after the family was expelled in 1506. The street to the right of the theatre, Via del Guasto ('of the broken'), got its name from the ruins, which were too extensive to clear and remained here for decades.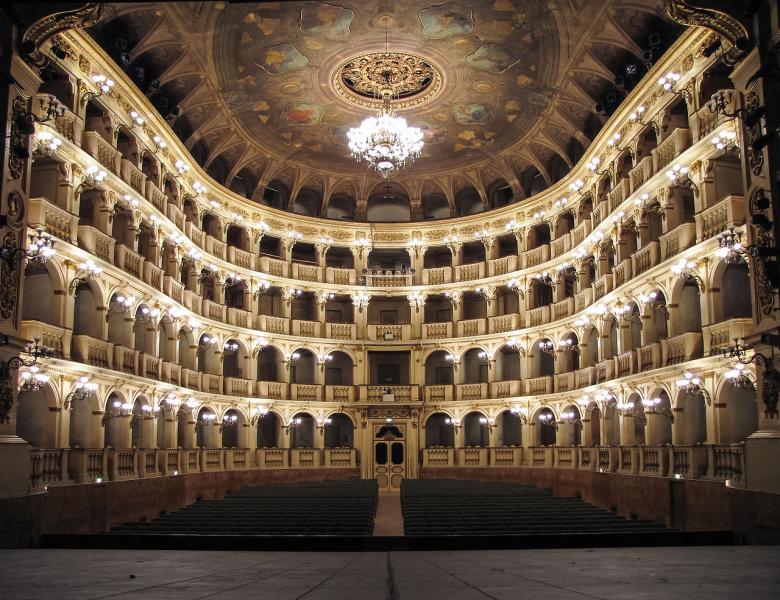 The Bibienas did much to popularize the typical Baroque tiers of boxes, which the Teatro Comunale preserves behind its 1933 façade. It opened on 14 May 1763 with the first opera performance in the city with Il Trionfo di Clelia commissioned from Gluck especially for the occasion. It was an instant hit.
In the 19th century, the theatre became known for its Italian premieres of Wagner's operas, including Tannhäuser, Der fliegende Holländer, Tristan und Isolde and Parsifal. When it staged Lohengrin (1 November 1871, translated into Italian); Verdi, who had never heard Wagner before (although they were both born in the same year, 1813), sat in the front row with the vocal score on his lap, writing notes. He wasn't terribly impressed with his arch-rival (the feeling was mutual). The Bolognese however adored Wagner, who spent time in the city (he was on hand for the productions of Rienzi and Parsifal) and was made an honorary citizen in 1876.
But the Italians were equally well represented, not only Verdi, but long-time resident Rossini, who saw 20 of his operas performed here. Arturo Toscanini served as conductor from 1894 until the Second World War. Since then a long list of famous conductors and singers have graced the Teatro Comunale's boards. It produces eight operas every season, including, recently, Janáček's Jenufa.
Largo Respighi 1 (on Via Zamboni)
Ticket Office: +39 051 529019; Information +39 051 529958