Ulisse Aldrovandi
Father of Modern Natural History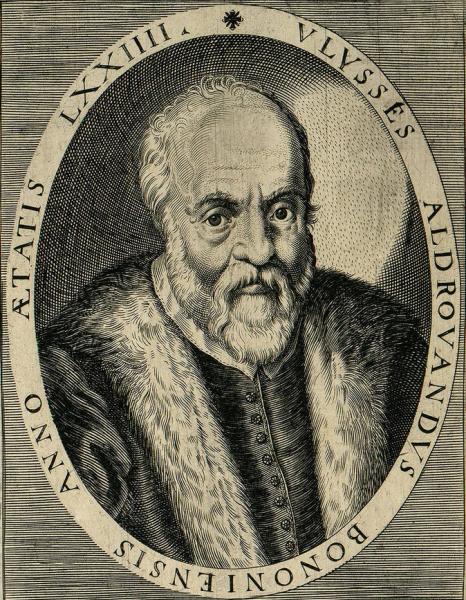 Born to a noble family in Bologna, Ulisse Aldrovandi (or sometimes Aldovandus in historic books) (1522-1605) is the founder of modern Natural History. During his university studies in 1549 he got in trouble with the Church for doubting the doctrine of the Trinity. He was taken to Rome and placed under house arrest in order to wed out any heretical thoughts.
His time in Rome changed his life, but perhaps not as the Church intended. Before he was released in 1550 he met many fellow scholars, who introduced him to the delights of the natural world. Back in Bologna he became the professor of philosophy (1554) before becoming the university's first professor of natural sciences (1561). He invented the word 'geology', and established botany, zoology and entomology as distinct scientific disciplines, and he made Bologna an important centre for their study.
In his own time Aldovrandi was compared to Aristotle; known throughout Europe, he was called the 'second Pliny'. His remarkable collection of specimens, sent to him by contacts from all over the world and numbering over 18,000, was the first and perhaps largest of all the 'cabinets of curiosities' that became popular in the 17th century.
Science, of course, was still in its infancy, and Aldovrandi thought it perfectly natural to take the fables of the ancient writers at face value. One of the first to investigate fossils, he was certain that some local finds belonged to dragons, a subject in which he held a great interest. Among his voluminous works are the Monstrorum Historia, or 'History of Monstrosities' and the Historia Serpentum et Draconum.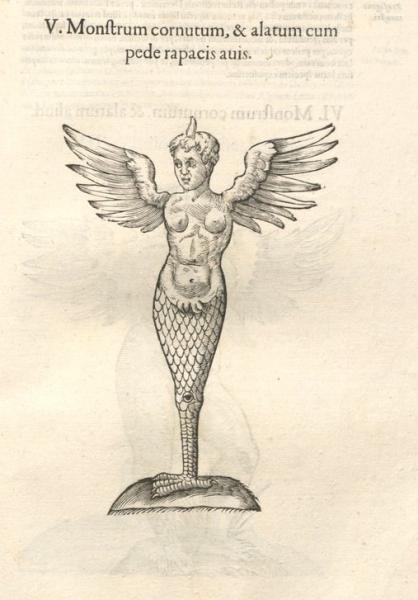 Aldovrandi conducted the first-ever botanical expedition, to Umbria's Monti Sibellini in 1557, and planted the University's Orto Botanico, one of the first in the world.
His collections were largely dispersed over the centuries; the Museo Aldovrandi in Palazzo Poggi houses what has survived. The University of Bologna has put many of his works online.