San Martino
The Church of the Carmelites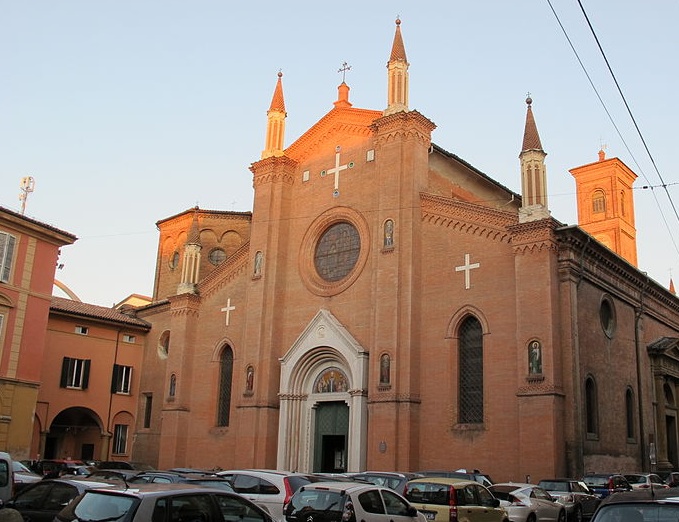 Begun in 1227, San Martino was remodelled in the 15th century by the Carmelites, and given a Gothic style façade in 1879. An 18th-century Virgin Mary high on a column overlooks a piazza filled with parked cars.
The interior is equally typically Bolognese, with white walls contrasting with red brick columns. The first chapel on the right contains an Adoration of the Magi by Girolamo da Carpi. Further up there's a fresco of the Madonna by the 14th-century Lippo di Dalmasio, and Vitale da Bologna's Crucifixion, finished by another artist in the 16th century. Nearby is a column painted with a formidable Sant'Onofrio by Lippo di Dalmasio, and in the fifth chapel, a fine Madonna, one of the best by Amico Aspertini. The 16th-century organ to the right of the presbytery is one of Bologna's oldest and most tuneful.
Girolamo da Sermoneta's Madonna Enthroned with Saints (1548) holds pride of place on the high altar, set in a lavish golden frame.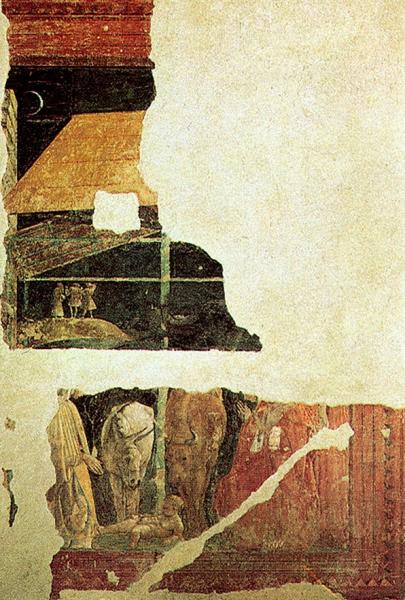 In the first chapel on the left is the Madonna della Carmine, a rare statue in terracotta by Jacopo della Quercia, a Madonna and Saints by Il Francia, and below, a Deposition by Amico Aspertini. In the 15th century, Paolo Uccello painted a fresco of the Nativity across a wall by the Sacristy, which was believed completely lost until 1981, when a fragment was discovered and moved to this chapel. Even from the bit that survived, it's easy to tell this was not your ordinary Nativity scene but a typically uncanny Uccello composition. A donkey and a cow hold centre stage over the Child; in the background, the Magi study a crescent moon.
Further up, the third chapel on the left has a Crucifixion by Bartolomeo Cesi, followed by a San Girolamo by Ludovico Carracci and an Assumption by Lorenzo Costa. Further up are fragments of frescoes by Vitale da Bologna and Simone de'Crocefissi that survived from the 15th century remodelling.
Via Oberdan 25
Hours Mon-Sat 8am–12noon and 4–7pm; Sun 9am-1pm and 4-7.30pm
+39 051 234662