Guercino
Squint-eyed Baroque Master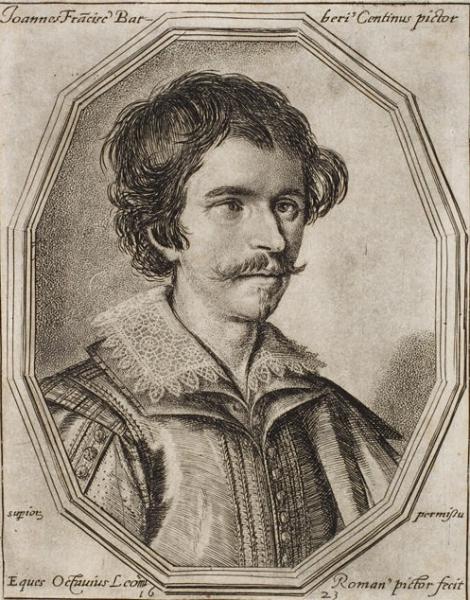 Giovanni Francesco Barbieri (1591–1666), better known by his nickname 'Guercino' ('Squinter', because he was cross-eyed) was born into a poor family in Cento. Precocious, he was largely self taught, but was encouraged by Ludovico Carracci and patronized by the Gonzaga Duke of Mantua and several influential clerics, notably the Bolognese Cardinal, Alessandro Ludovisi. When he moved to Bologna in 1615 he became known for painting with dramatic chiaroscuro effects, echoing some of Ludovico's later works.
In 1616 Guercino founded the 'Academy of the Nude' in Cento, similar to the Carracci's school in Bologna and produced a series of anatomical sketches for his students. An expert draughtsman whose lively drawings were in great demand among collectors, he famously fast with the brush, completing some 250 major altarpieces and paintings in his career.
In 1618 he painted two of his most powerful, expressive works: The Flaying of Marsyas (now in the Pitti Palace, in Florence) and the famous Et in Arcadio Ego (now the Galleria Nazionale d'Arte Antica in Rome), with its two shepherds contemplating a skull with a blowfly. Guercino was the first to use the phrase ('I too am in Arcadia') seemingly a reminder that Death is present everywhere in this world, but the phrase and the painting have attracted no end of esoteric speculation about a special undercurrent of knowledge somehow linked to Rennes-le-Château in France, especially as Poussin painted two paintings of the same title, and Goethe used it as the motto for his travel book, Italian Journey.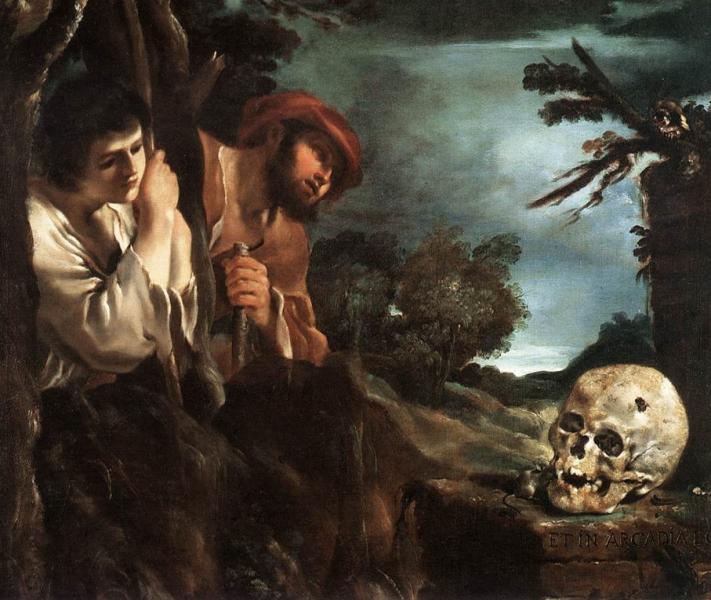 When Cardinal Ludovisi was elected Pope Gregory XV in 1621, he took Guercino to Rome, where he painted his greatest altarpiece, the moody St Petronilla for the Vatican, and the Aurora ceiling frescoes in the Villa Ludovisi for the Pope's nephew.
After the death of the Pope, Guercino ran his studio from Cento, refusing requests to become official painter to the courts of England (1626) and France (1629 and 1639). Increasingly his palette lightened while his compositions became more classical until his work began to be mistaken for paintings by Guido Reni. Reni hated him and accused him of copying, but after Reni's death in 1642, Guercino left Cento and took over as the most popular painter in Bologna.
Works in the Pinacoteca and Chiesa del Rosario in Cento; Bologna's Pinacoteca, San Paolo Maggiore, Madonna di San Luca; San Domenico, and the Galleria Estense in Modena.