Ercole de' Roberti
Elusive Master from Ferrara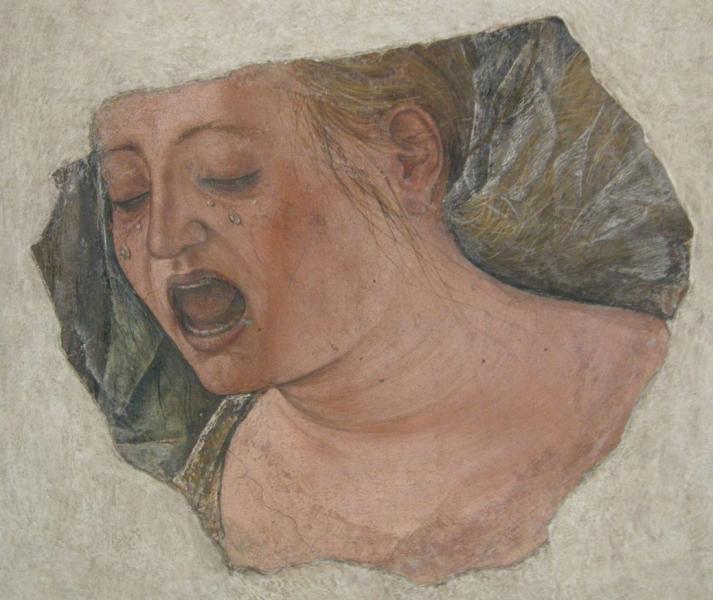 Ercole de' Roberti (c. 1450–96) was one of the most powerful and inventive painters of the Ferrara school, with a very nervous line, refined colouring and metallic harshness that lends his work an unusual lyricism.
The son of the gatekeeper at the Este Castle in Ferrara, he contributed to the delightful frescoes in the Palazzo Schifanoia in Ferrara, and then followed Francesco del Cossa to Bologna. Some of his later works go beyond the dramatic to the ferocious; many have been lost, while others are scattered in galleries across the world. The destruction of his frescoes in the Duomo in 1605, to be replaced by tepid Baroque, was probably the worst case of artistic vandalism in Bologna's history. The Weeping Magdelene in the Pinacoteca is a rare fragment that remains.
In his Lives of the Artists, Vasari attributes the rarity of his works to his fondness for a tipple:
Ercole had an extraordinary love of wine, and his frequent drunkenness did much to shorten his life, which he had enjoyed without any accident up to the age of forty, when he was smitten one day by apoplexy, which made an end of him in a short time.
Here is an interesting piece on the reconstruction of the Griffoni Polyptych, a work of de' Roberti and del Cossa in San Petronio that got chopped into sixteen pieces, now in nine different hands.