Casa Carducci
House of the Nobel Prize-winning Poet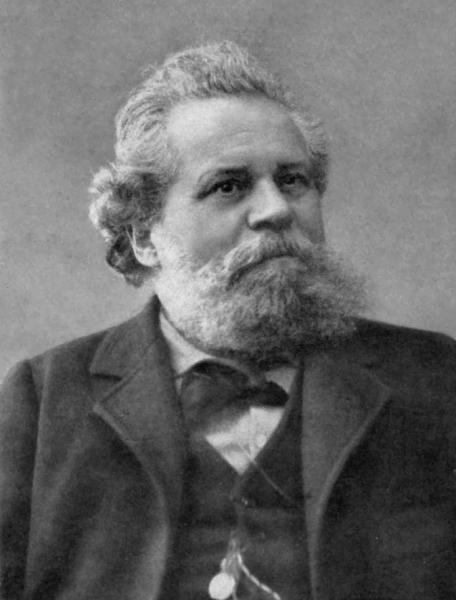 I know neither truth of God nor peace with the Vatican or any priests. They are the real and unaltering enemies of Italy. Giosuè Carducci
Born in Valdicastello di Pietrasanta, Tuscany, the poet Giosuè Carducci (1835-1907) was the eldest son of a physician, a well-educated liberal and fervent supporter of Garibaldi and Italian Unification. A precocious child, he was reading in Latin and Greek at an early age, and especially appreciated the classic, restrained economy in the poetry of Horace, Ovid and Virgil. After winning a scholarship to Scuola Normale Superiore di Pisa he began teaching, and in 1857 published his first book of poetry, Rime. He moved to Bologna in 1860 when he was appointed Chair of Italian Eloquence at the University, and remained in the city for the rest of his life.
In 1863, Carducci, a lifelong atheist and Masonic freethinker (Masonic lodges in France and Italy were major hotbeds of revolutionary activity), composed his most notorious verse, a drinking toast to the devil which he recited to friends, then published two years later as the Inno a Satana ('Hymn to Satan', in the original and translated into English here. For Carducci, Satan symbolized resistance to the 19th-century earthly power of the papacy and personified all the things the Church condemned: freedom of thought and speech, human reason, sensuous pleasure in love, art and beauty and political progress and justice.
In 1869, when republicans across Italy were agitating for a death blow to the last of the Papal States, Carducci published the poem again in Bologna's radical newspaper, Il Popolo, to coincide with the 20th Vatican Ecumenical Council. Even some sympathizers thought it was too provocative; the Church condemned him for blasphemy, but Carducci never backed down. And the republicans won the day.
His greatest works would come later, including the Rime Nuove (New Rhymes) and Odi Barbare (Barbarian Odes). In the latter, he adapted the meter and style of the ancient Latin poets to modern Italian. He left 20 volumes of writing, criticism, biographies, essays and translations of Homer, Heine and Goethe. He was an inspiring teacher but a fierce critic of his fellow poets for their romantic sentimentality.
In 1906, Carducci became the first Italian to win the Nobel Prize for Literature, according to the Nobel Committee 'not only in consideration of his deep learning and critical research, but above all as a tribute to the creative energy, freshness of style, and lyrical force which characterize his poetic masterpieces'. Too ill to attend the ceremony in Stockholm, he died the next year.
With an irony he probably enjoyed, after 1890 Carducci lived in what was originally the church and oratory of the Confraternità di Santa Maria della Pietà, better known as Piombo or 'Lead' because it was built where a lead sheet engraved with a Pietà was discovered in 1502.
The confraternity was suppressed by Napoleon, and after Carducci's death, the buildings were converted into a library and museum dedicated to poet's life and letters; the ground floor houses the Museo Civico del Risorgimento, dedicated to Bologna's role in the unification of Italy. Don't miss the adjacent Giardino Memoriale, with its grand marble Monument to Carducci sculpted by Leonardo Bistolfi in 1928.
Piazza Giosuè Carducci 5. From Bologna Stazione Centrale take the No 32 bus.
Hours Tues-Fri 9am-1pm, Sat, Sun & hols 10am-2 closed Mon & mid July to mid Sept.
Adm €6, €4 ages 18-25. Free first Sun of each month
+39 051 347592