Ottorino Respighi
Tone poet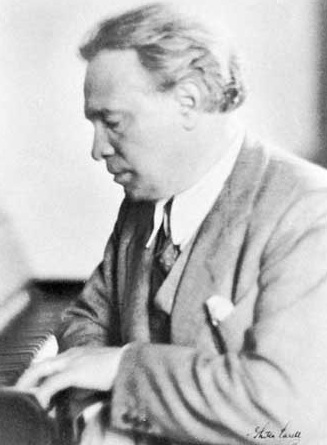 Born in Bologna, Ottorino Respighi (1879-1936) was the son of a piano teacher, who gave him his first lessons. He later attended the city's Liceo Musicale, now the Conservatorio G.B. Martini. In 1899, as first violinist, he went to play in a season of Italian opera at the Russian Imperial Theatre in Saint Petersburg and studied composition with Rimsky-Korsakov, where he learned all about orchestral colour.
On his return to Bologna Respighi earned a degree in composition, and began composing while earning a living playing violin in the Mugellini Quartet, based in the city. His first opera, Re Enzo, based on Bologna's famous medieval captive, was composed in 1905; he would go on to complete eight others, include the two most frequently performed, the children's opera, La bella dormente nel bosco (Sleeping Beauty, 1922), and La Fiamma (1934).
He always wanted to be remembered for his operas, but it was a move to Rome that inspired his most lyrical and best-loved works. In 1913, Respighi was offered a position teaching composition at the Liceo di Santa Cecilia in Rome, and fell in love with the unique atmosphere of the capital, and with one of his students, singer and composer Elsa Olivieri-Sangiacomo, whom he married. His Fontane di Roma (Fountains of Rome), written in 1914-1916 soon attracted international notice, as did his first suite of Ancient Airs and Dances the following year inspired by his interest in early music, especially Italian Renaissance lute music.
In 1924, he was made director of the Liceo, but he resigned two years later to devote himself to composing. Two other suites of Ancient Airs would follow, and also the evocative Pines of Rome (1924), his most popular composition. Next came his Trittico Botticelliano (1927), Festivals of Rome (1928) and The Birds (1928), based on Baroque music imitating bird songs.
That same year he travelled to the United States and to Brazil, the inspiration for his Brazilian Impressions in three movements, including one, probably unique in the history of music, inspired by a visit to a centre in Saõ Paolo dedicated to extracting venom from poisonous snakes for medical uses.
Respighi died in Rome of heart failure, aged only 56 and according to his will, his remains were taken to Bologna and buried in the Certosa.