Sassuolo and its Palazzo Ducale
Country Home of the Este Dukes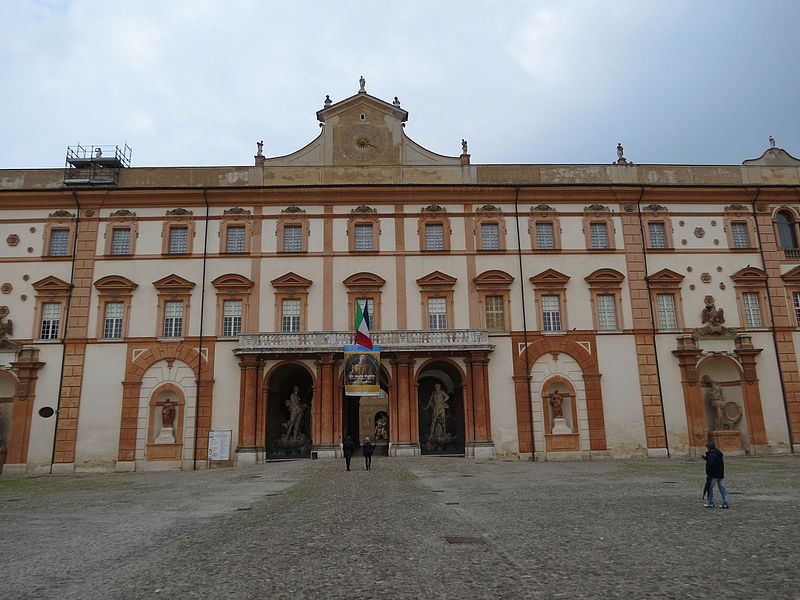 Sassuolo, west of Maranello on the Fiume Secchia, is the centre of Italy's flourishing ceramic tile industry. Under the Este dukes it produced rather more artistic ceramics, some of which can be seen at the Collezione Vistarino at Viale Monte Santo 40 +39 0536 818 111 (open by appointment; closed Aug).
Though now it's a gritty industrial town, the Este favoured Sassuolo as a summer residence, especially so after the great plague of 1630 carried off 40% of Modena's population. Francesco I purchased an existing country estate here, and hired architect Bartolomeo Avanzino in 1634 to transform it into what he would call the Delizia, a fairytale palace that could compete with the great courts of Europe.
The result, the Palazzo Ducale did just that, though the glory days of the Este were already over. After Napoleon kicked them out the palace fell into disrepair, and eventually it became part of the Italian Military Academy. The soldiers did not treat it well; eventually they tired of the place, and after long years of restoration it is now rightly acclaimed as one of the most important Baroque palaces in Northern Italy.
Text © Dana Facaros & Michael Pauls
Images by Chiara Soldati, Gloria Saccani, Widenti