Bologna Stazione Centrale
Fifth-Busiest in Italy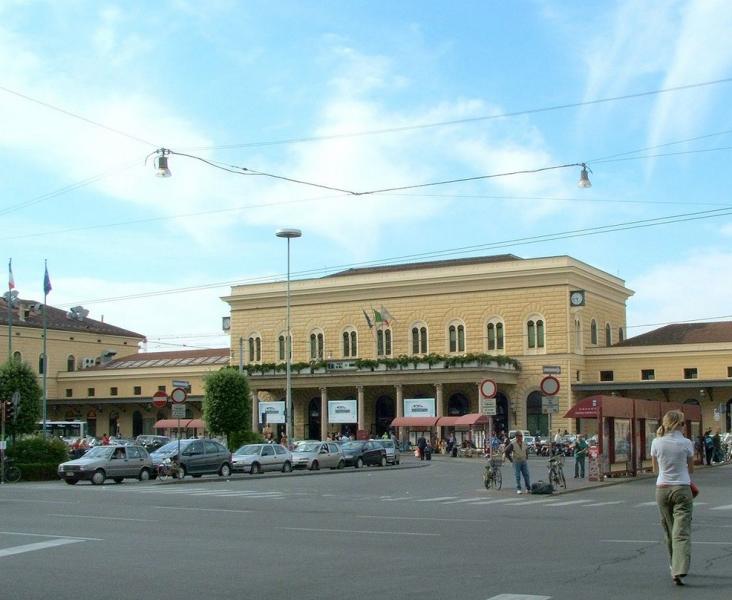 Strategically placed on the big boot, Bologna's station is a busy place, with both conventional and high speed (Alta Velocità) trains that link it to Florence in a mere half hour or Milan in an hour. These arrive in the new section of the station (Bologna Centrale AV) built under the old station, and linked to it by walkways and escalators.
Open 24 hours a day (ticket office only from 6am-9pm), the station has a pharmacy, cafés, shops and a left luggage (deposito bagagli) service, open 7am-9pm.
The main clock at the station is fixed forever at 10.25am, marking the time on 2 August 1980 when a terrorist bomb went off near the waiting room, killing 85 people and seriously injuring more than 200. A large crack was left in the wall and the original paving was left in place in memory of the massacre when the station was rebuilt.
Piazza Medaglie d'Oro
Buses: Numerous TPER city buses serve the station from all areas of Bologna
Train information: 199 892021 or +39 06 3000, or the Trenitalia website
Station Police (24 hours a day)+39 051 2582523
Sala Blu (Disabled Assistance) 199 303060