Guido Mazzoni
Renaissance Terracotta Master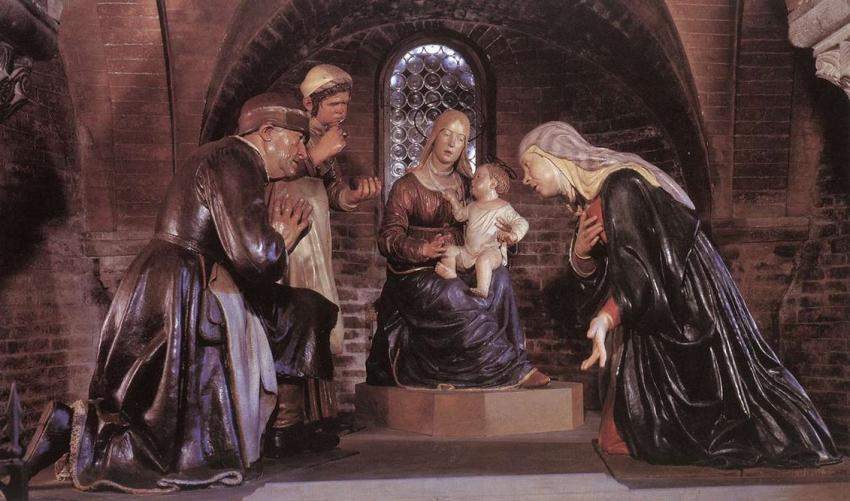 Born in Modena, Guido Mazzoni (1450-1518) was a master of strikingly realistic terracotta statues). He trained in the studio of Francesco del Cossa before working on numerous projects for the Este family, including a number of theatrical works for weddings and plays.
Mazzoni was highly acclaimed in his day, and he became one of the first artists to introduce the Renaissance to France in the 1490's when King Charles VIII of France brought him home with him after his invasion of Italy. Some of Mazzoni's best work, at the royal tombs of St Denis, was destroyed during the French Revolution.
For all his aristocratic successes, Mazzoni even today holds a special place in the heart of his region, for the homespun touch and emotional realism of his art; even in divine scenes, his faces are the faces of real people. As one art historian put it, he sculpted 'in the Emilian dialect'.
Works in Modena, in the Duomo and San Giovanni Battista.