Campionesi Masters
Chisel Masters from Campione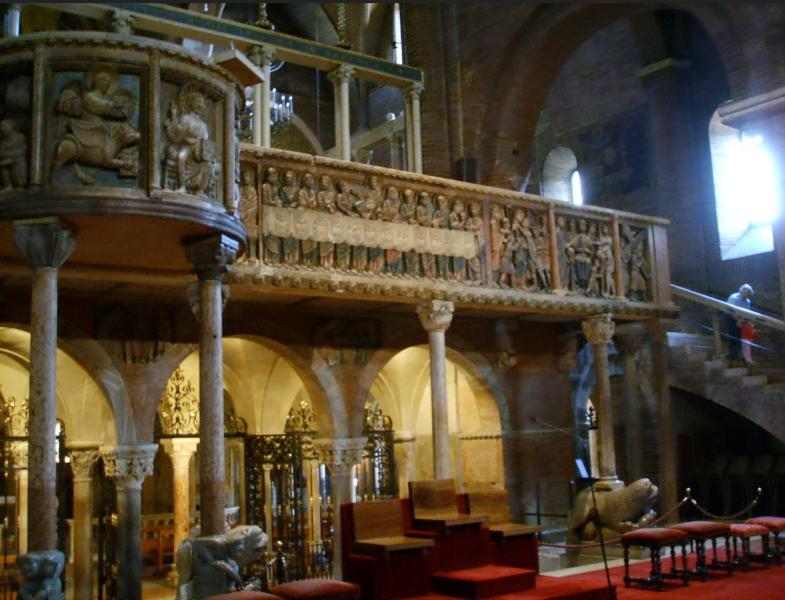 Contemporaries of the great Wiligelmo, the Campionesi Masters came from Campione di Lugano (now Campione d'Italia), in the northern reaches of Lakes Lugano and Como, the cradle of medieval Lombard sculptors. Their school, maintained through generations of artists from the same families, flourished from the 12th to the 14th centuries, with a distinctive style based on simple, massive forms and naturalistic detail.
They worked with Wiligelmo on Modena's cathedral, where they left one of their masterpieces, the 'Pontile', with its vivid scene of the Last Supper. Anselmo da Campione, the major sculptor on this, is also recorded in the late 12th century as the Master of the Works for the cathedral.
The Campionesi also worked in Bologna, but the portal they did for the old cathedral, praised by Vasari, is lost.