Mirandola
Hometown of Pico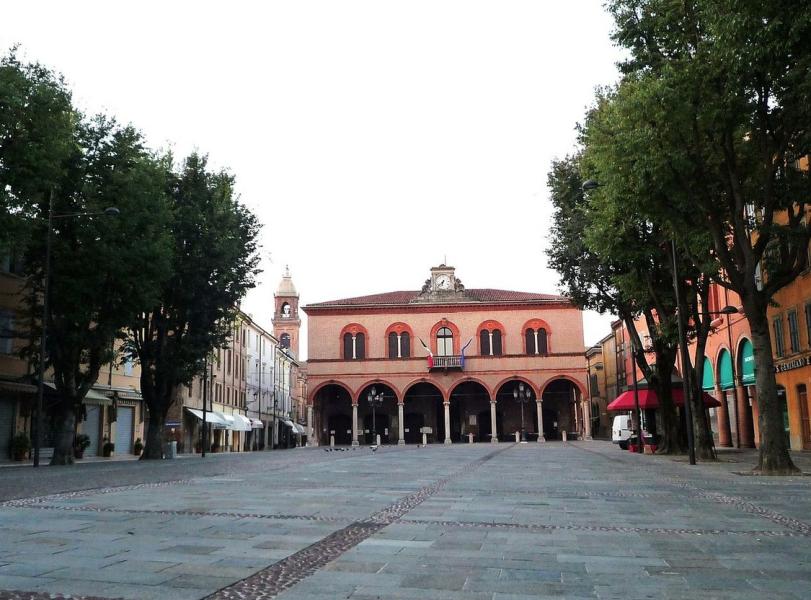 Mirandola is an ancient town that was ruled for four centuries (until 1711) by the Pico family. These names might ring a bell; one of the family was none other than Giovanni Pico della Mirandola, the famous Renaissance philosopher, magician and friend of Lorenzo de' Medici.
In his day the Pico were turning Mirandola into an up-to-date Renaissance town, with one of Italy's first sets of modern fortifications; little of these walls has survived, but Mirandola still has its quattrocento Duomo and Palazzo Comunale.
The Museo Civico, with an archaeological collection and a pinacoteca with portraits of members of the Pico family, along with a section on biomedicine was installed in 2010 the Castello dei Pico on Piazza Guglielmo Marconi, but has been closed since the May 2012 earthquake, which hit Mirandola particularly hard, killing 17 people in the area, leaving 14,000 homeless. At the time of writing the church is covered with scaffolding.