Museo Stanguellini (Modena)
Big Little Race Cars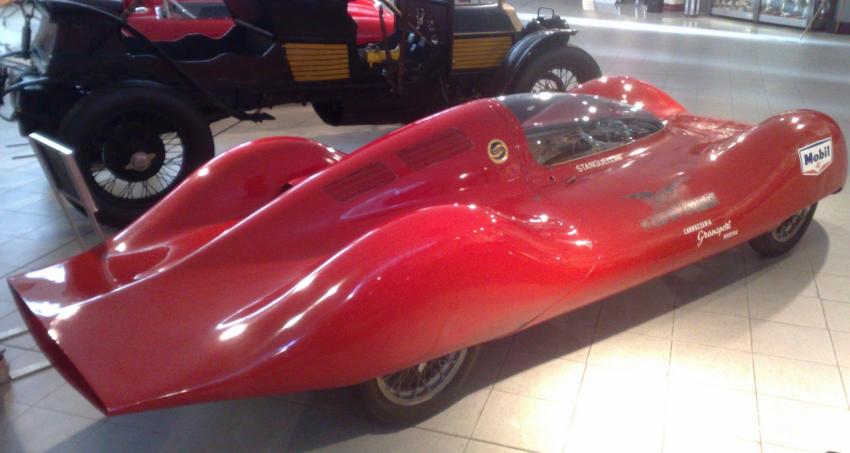 The oldest of Modena's car dynasties, the Stanguellini had mechanical aptitude in their blood. In 1879 Celso Stanguellini patented mechanically tuned kettle drums and founded a company in Modena to build them. In the early 1900s, his son Francesco became the first person in Modena to register a car, and later drove in some of the first automobile and motorcycle (on Modena-made Mignon motorcycles) races in Italy, founding the Stanguellini Racing Team and serving as the local Fiat agent.
After his death in 1932, his 19-year old son Vittorio inherited the company and the passion for engines and cars, turning Fiat bodies into premier roadsters, often competing against his friend and rival Enzo Ferrari. Pre-war victories in the Mille Miglia race across Italy made Stanguellini famous.
Right after the war, Vittorio continued where he left off; he became known as 'The Transformer'; his workshop in Modena was nicknamed the 'Courtyard of Miracles' as he made Stanguellini into one of the best of the 'Etceterini' (small Italian handmade racing cars, using Fiat running gear but building their own chassis, hand-hammered aluminium bodies, and engines). He concentrated on making the lightest cars and engines, and produced a stream of winners on the Formula Junior circuit. His streamlined Colibrì ('Hummingbird') using a 250cc Moto Guzzi engine set six international speed records in 1962 at Monza.
With Vittorio's death in 1981, however, the company stopped making race cars; the day of front engine racers had passed, and today it specializes in vintage replicas. Francesco, son of Vittorio, set up this museum in 1996 next to the family's Fiat dealership. It contains not only historic Stanguellini cars, but also the family's personal collection of Ferraris, Maseratis, Porsches, Jaguars and a Lola T-160.
Via Emilia Est 756, Modena
Hours Open by appointment only
Adm Free
+39 59 361105