Porta delle Lame
Scene of a Resistance Battle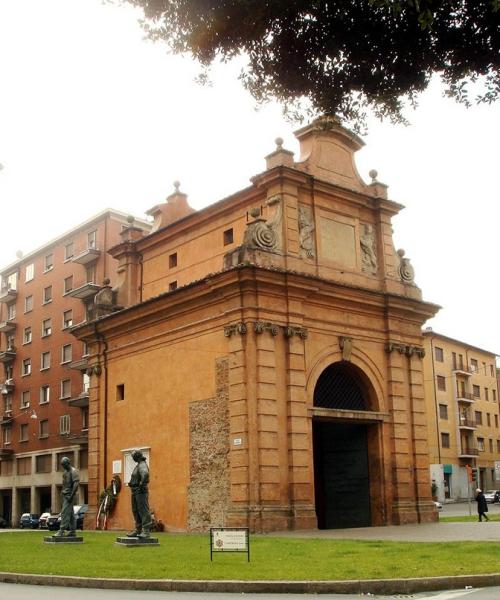 In 1677, Agostino Barelli built this ornate gate in Bologna's third ring of walls, replacing a medieval gate with two draw bridges. Located next to the city's former canal port and the Salara.
On 7 November 1944, as the Allied troops advanced up the Italian peninsula it was the scene of a major battle between the local partisans and a combined German and Italian Fascist force, which had learned the whereabouts of one of the Resistance's hideouts, in a stable in vicolo del Macello. The ensuing battle lasted for ten hours and cost the lives of 13 on each side.
The battle is remembered with two bronze statues of the partigiani by Luciano Minguzzi, made from the melted down bronze of a statue of Mussolini.
Piazza VII Novembre 1944