Palazzo Bentivoglio
Seat of Tyrants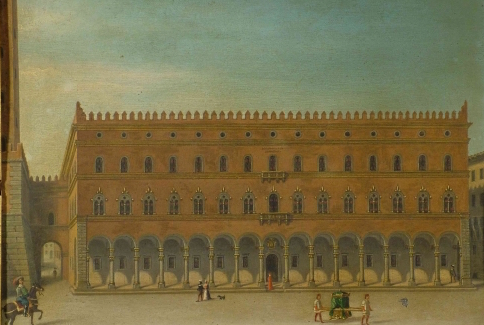 The biggest, grandest palace ever built in Bologna exists today only in old paintings and prints. Somehow it's a fitting symbol for this city where great dreams and aristocratic pretensions go to die.
Begun in 1460, the Palazzo took over forty years to build, overseen by the long-reigning Bentivoglio despot Giovanni II. The complex stretched almost 500ft behind the grand arcaded facade, including two big courtyards, gardens and stables, barracks and arsenals, and a tower second in height only to the Torre Asinelli.
By 1507, only four years after the palace was completed, the Bolognesi had become thoroughly tired of the Bentivogli, their brawling offspring, their greed and their leaden rule. And Giovanni II, the last of the dynasty, made the fatal mistake of offending the ferocious Pope Julius II, who egged on the people to throw the bosses out, and rip down their proud new palace to help make sure they never came back.
But only a few years of papal rule were enough to make many think the Bentivogli maybe weren't so bad after all. In 1519, one of the family's many branches convinced the city to let him build a new Palazzo Bentivoglio near the site of the old one.
This new Palazzo, which survives today, was probably the work of Bartolomeo Triachini (completed 1551); Pellegrino Tibaldi gets credit for the courtyard loggias and some of the interior, though other hands were involved both with the architecture and the decoration.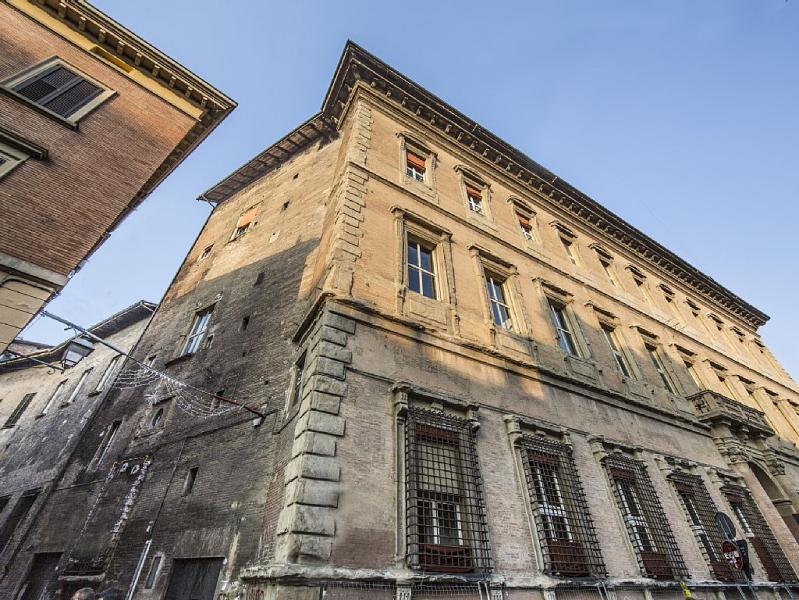 Today the site of the original Palazzo holds the Teatro Comunale and a strange public park designed by a local architect called the Giardino del Guasto. A street along the side of the site called Via del Guasto, from the event the Bolognesi called the Guasto, the 'Wreck' of the Bentivogli, commemorates the lost palace.
The old palace was on Via Zamboni, facing Piazza Giuseppe Verdi. The rebuilt Palazzo is just to the north at Via delle Belle Arti 8.