Museo delle Macchine da Caffé
Museum of Coffee Machines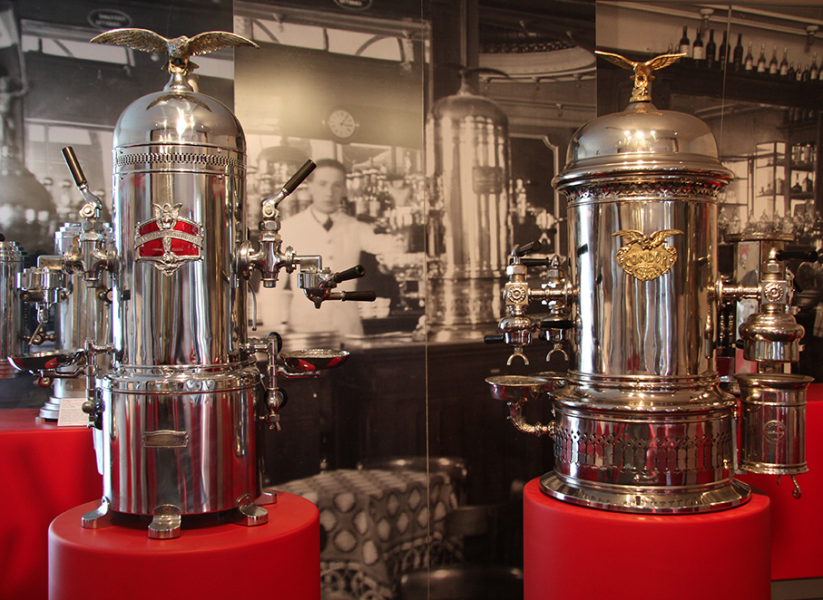 Caffé Cagliari is a century-old local roaster that makes a pretty good brew; you'll see it all over Emilia. The firm has assembled this collection of over a hundred antique espresso machines, one of the largest in the world.
Coffee technology goes back at least to the 18th century. Back then coffee was either just boiled or passed through a filter, and the earliest machines were only intended to keep the stuff warm. Real espresso (it means 'ready-made') only arrived with the invention of the espresso machine, with its steam boiler, in the 1890's.
The coffee-enslaved Italians soon made the new machine into a cult object, reigning as queen of the bar like some extraplanetary religious icon. More than anything, this museum is a parade of the best and flashiest Italian design. The machines from the Mussolini Deco years and the even spacier postwar decades are amazing. They deserve a museum.
Via Umberto Giordano 125 (off Via Emilia Est just before the SS12 ring road)
Hours
Open some weekends, with guided tours and often special shows or cooking classes. See the website under 'News e Eventi' for dates and times, and book through the website or at tel. 059 376811.
Free