Vicenzo de' Rossi
Sculptor of Chunky Male Nudes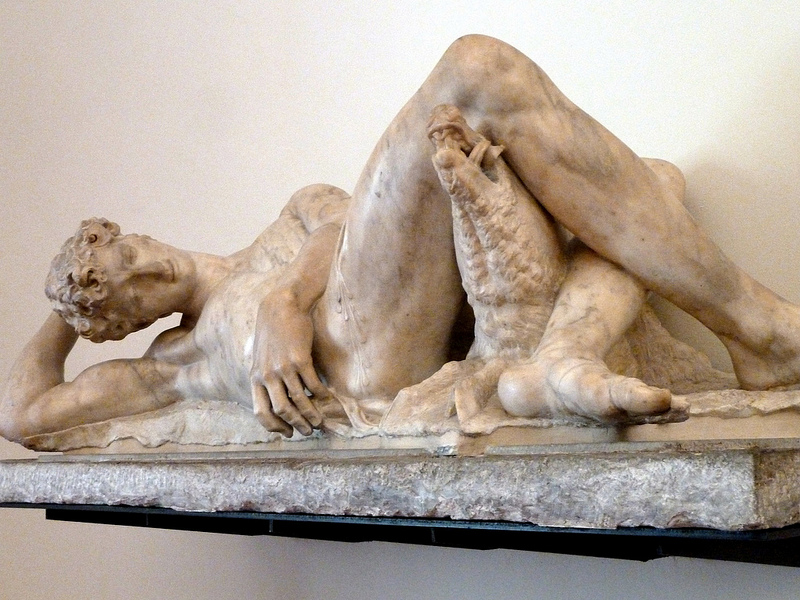 A student of Baccio Bandinelli, Vicenzo de'Rossi (1525–87) was born in Fiesole and had a long career in Florence as a Mannerist sculptor who specialized in chunky male nudes.
In the 1560s, De Rossi was commissioned by Grand Duke Cosimo to sculpt the Twelve Labours of Hercules for a fountain that was never finished. The one that made its way into the Salone dei Cinquecento in the Palazzo Vecchio known as Hercules and Diomedes (although those who know their Greek mythology claim it should be Hercules and Antaeus: Diomedes is the baddie of Labour No. 8, who gets tossed to his own man-eating horses, whereas Antaeus, the son of Poseidon and Gaia who was invincible as along as his feet always touched the earth, so Hercules had to lift him off the ground and squeeze him to death).
The fact that De' Rossi has Antaeus/Diomedes making a last grab of Big Herc by the short and curlies never fails to raise an eyebrow or two.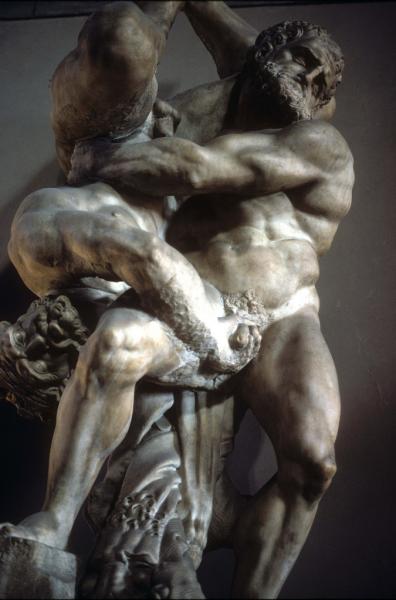 Want more? His other works are in the Bargello, in the Grotta del Buontalenti (The Rape of Helen) in the Boboli Gardens and another Hercules Holding up the Heavens at the Villa Medicea del Poggio Imperiale.