Università degli Studi
Florence's University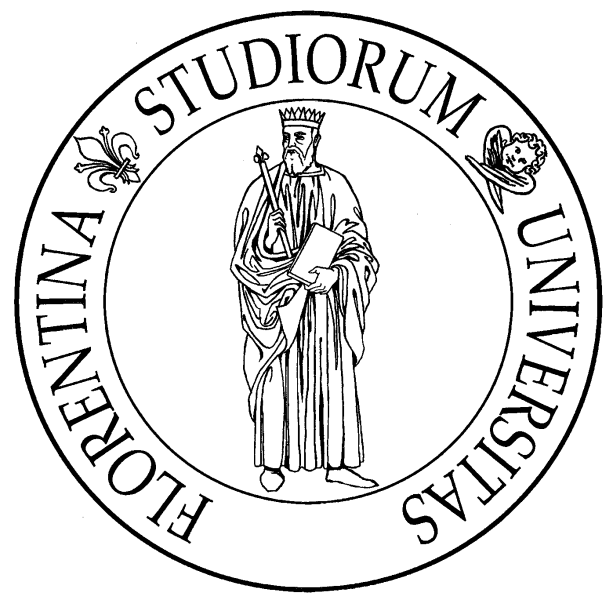 Piazza San Marco often overflows with students from Florence's university, which occupies the former buildings of the Grand Ducal stables among other buildings throughout the city.
The university was founded in 1321 as the Studio Fiorentino, when the great university of Bologna was under a ban of excommunication. Although Pisa would always be considered the main university in Tuscany (carefully fostered by the Medici, to soften opposition to their rule), Florence's university taught many future humanists, including Poggio Bracciolini, who ferreted out lost Latin classics from monastery cellars in France, Germany and Switzerland, and (when he couldn't buy them) copied them out in a clean, easily legible hand based on Carolingian script, that became the origin of the Roman type and handwriting we use today.
In the 15th century, Florence was known as the only place in Europe where Greek was properly taught. After the Council of Florence, a number of scholars had moved here from Constantinople, and in 1488 they oversaw the first printed text of Homer. Some of their students were English, such as Thomas Linacre (who would help found the Royal College of Physicians), William Latimer and William Grocyn, who all collaborated on a translation of Aristotle into Latin.
Today it has 51000 students, dividing into twelve schools, and runs a number of museums equally scattered across the city, including the Zoology Museum at La Specola, Natural History at the Museo di Storia Naturale, Anthropolgy and Ethnology at the Museo Nazionale di Antropologia ed Etnologia and the new art museum at Villa La Quiete as well as the Botanical Garden, the Giardino dei Semplici and Galileo's last home Villa il Gioiello.
Piazza San Marco, 4
+39 055 27571